SALE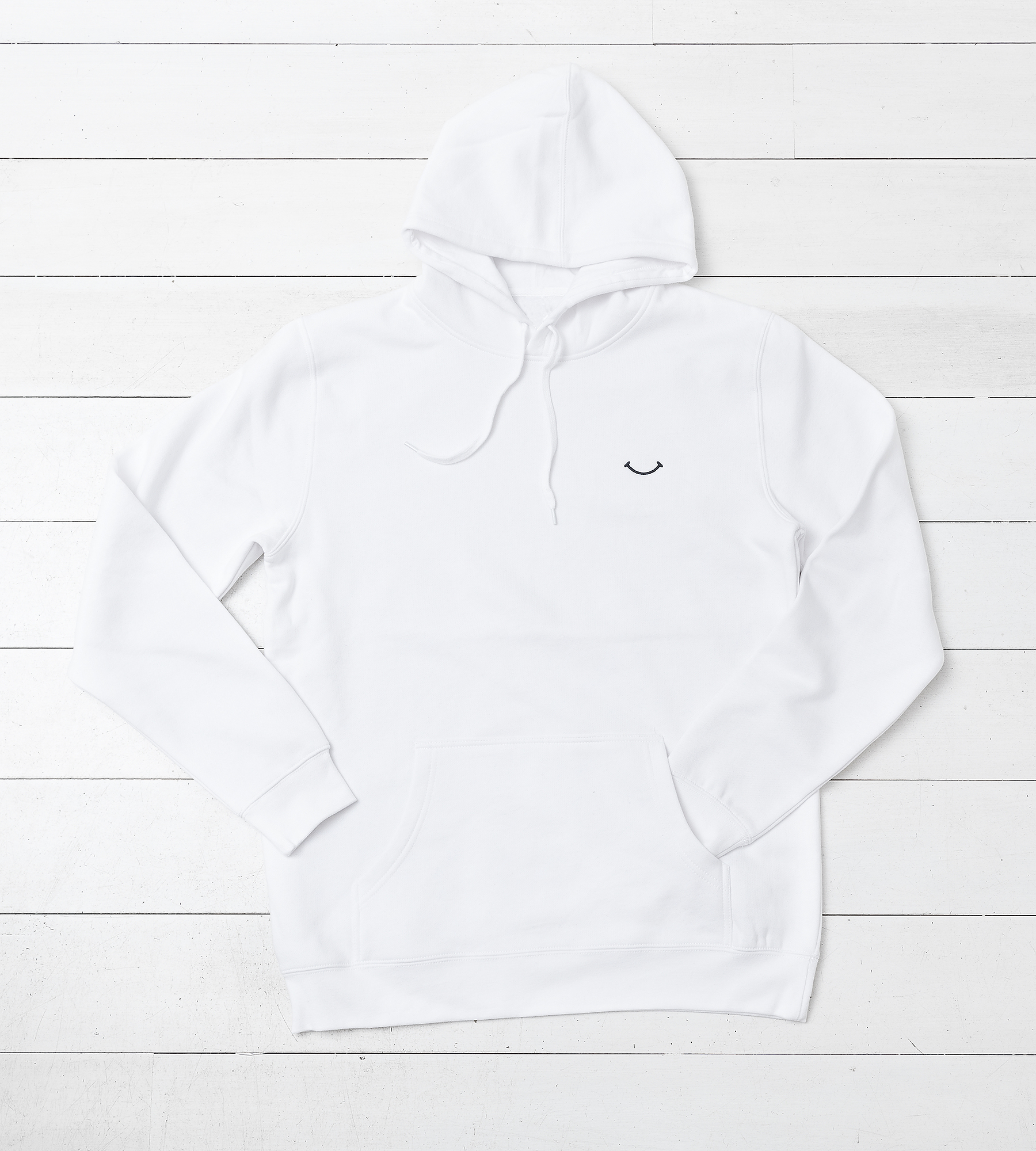 Smile White Hoodie
The Smile Series is a minimal approach that takes our little grin and makes it the hero. Designed for people who a more minimal approach.
Embroidered Smile

Regular fit
Pullover hood, inset sleeves, kangaroo pocket
Heavy weight, 350 GSM 80% cotton 20% polyester anti-pill fleece
Lined hood, tonal shoestring drawcord, sleeve cuff ribbing, preshrunk to minimise shrinkage
SIZE GUIDE
Only left!
Sorry, Sold Out!
---
{
  "get": {
    "CatalogueID": "308682",
    "ProductID": "10720342"
  },
  "cookie": {
    "visitorDeviceClass": "desktop",
    "ASP.NET_SessionId": "q550kp3oysoe5z1fyt2i5rrv",
    "ANONID_FS2257321": "20.02.2019 20:24:36.617",
    "ANONID2257321": "99c99960-1b68-47bf-8710-8b8d75692042",
    "VISID2257321": "a828b49d-d971-46b5-8076-3bb0e8914358#www.balter.com.au#20.02.2019 20:24:36.617"
  },
  "site": {
    "id": 2257321,
    "name": "Balter Brewing",
    "host": "www.balter.com.au",
    "countryCode": "AU",
    "language": "EN",
    "dateNow": "2019-02-21T06:24:36.6177646"
  },
  "visitor": {
    "deviceClass": "desktop",
    "ip": "34.229.194.198",
    "country": "US",
    "city": "Ashburn",
    "userAgent": "CCBot/2.0 (https://commoncrawl.org/faq/)",
    "referrer": "/"
  },
  "cart": {
    "cartUrl": "/OrderRetrievev2.aspx?CatalogueID=308682"
  },
  "user": {
    "entityId": 0,
    "firstname": "",
    "middleName": "",
    "lastname": "",
    "fullname": "",
    "username": "",
    "email": "",
    "email2": "",
    "email3": "",
    "customerType": {},
    "leadSourceType": {},
    "industryType": {},
    "ratingType": {},
    "isWholesaler": false,
    "isLoggedIn": false
  }
}