We're absolutely blown away by our community, who have rallied together to raise money for our friend Matt Fydler who's currently battling Sarcoma Cancer. In just a few weeks over $160,000 has been raised to lift the financial burden of specialised treatment that Fyds is undergoing in Germany.

Our initial aim was to raise $100,000, so to blow that out of the park fills us with an immense sense gratitude. When we first told you about Fyds we said 'beer can't cure cancer, but it can rally people together to fight it' and none of this would have been possible without you; the athletes, businesses, artists, the bidders and the Gold Coast community who attended the fundraiser and packed out our Taproom. Thank you.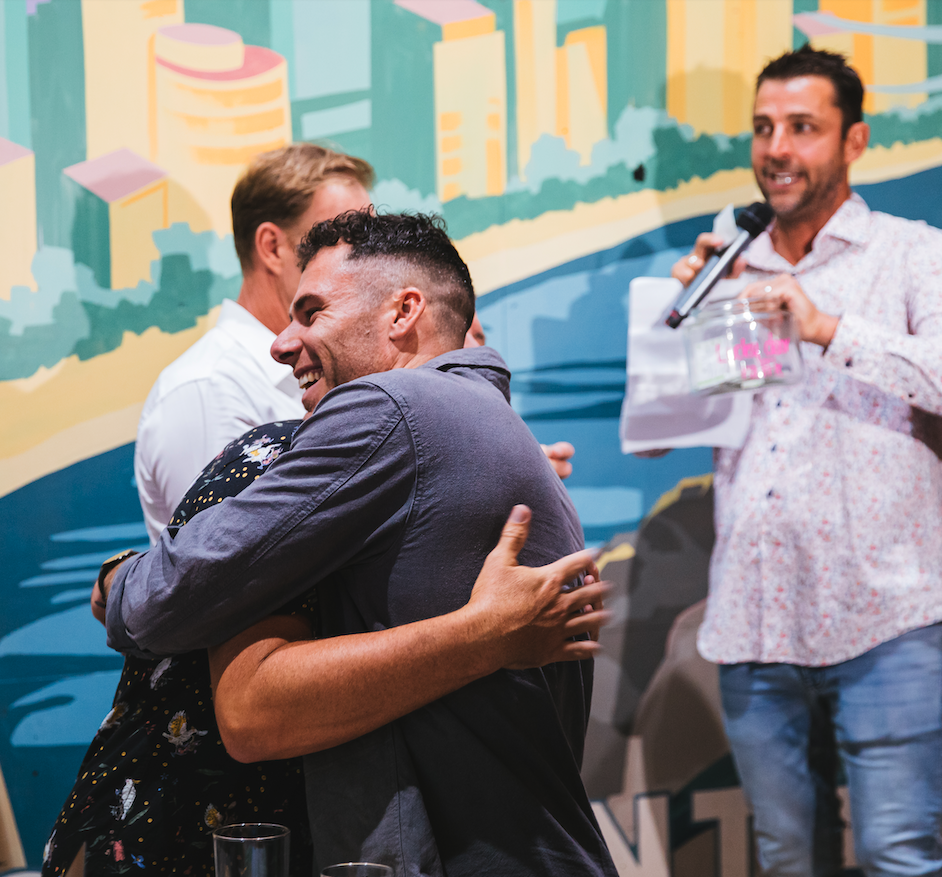 Friday's Fundraiser for Fyds proved to be an absolute cracker of a night, the highlight of which was being able to video chat Matt and his family, who are now in Germany as Matt receives treatment
There were many familiar faces in the crowd as friends and family said hello, sending waves and blowing kisses to Matt on screen. Anticipation and excitement grew throughout the evening as Beer for a year raffle tickets were announced and the donations kept rolling in. At 8pm the online auction officially closed.
The highest selling item, Mick Fanning's signed 2015 World tour jersey, sold for $16,000. The winner has since told us that they wish to return the jersey back to Mick, "as I know how much that jersey means to him and there is so much more goodwill that can be done with it for another cause".

Joel Parkinson's last-ever World Tour competition board went for $9300. Ash Barty's signed Wimbledon championship uniform was bought for $8800. The 100km walk for Fyds, where seven mates will walk the entire perimeter of Moreton Island, foraging for their own food, was able to raise over $12,000 in donations.
There is no doubt that the most moving part of the night was the moment our MC, Ty Dowker, announced to the room and Matt on screen the total amount of money that had been raised.
Fyds broke down with tears of joy as he expressed his relief and gratitude. With a taxi waiting for him out the front that was taking him to get a CAT scan, he refused to leave until he was able to hear the final tally.
From the Balter Team we want to thank all who got involved and made a contribution to helping our mate Fyds. So go home and raise a glass to a bloody great effort, knowing that you've been a part of something great that has helped someone even greater.