G'day! We're pretty bloody happy because it's time to release another limited beer for 2023. Albeit a familiar face.

When we release a beer we think carefully about how we communicate it. A big part of that is knowing the love and attention our Head Brewer Scotty has put into making it, and the fact that it has graduated to a tinnie being the ultimate sign that beer has passed all the tests as to what we think a great beer is.

But today, instead of us talking about it we're going to use a review from a wonderful beer writer by the name of Guy Southern from The Crafty Pint.

Guy is one of the most eloquent, entertaining and insightful writers in beer. We always enjoy his reviews as he blends abstracts and absolutes into a beautiful interpretation of the brewers intent. Looking beyond the obvious and giving us, the beer fan, a true insight into what a certain beer is about. Thanks Guy for this review you wrote last time Handsome Elvis was in market.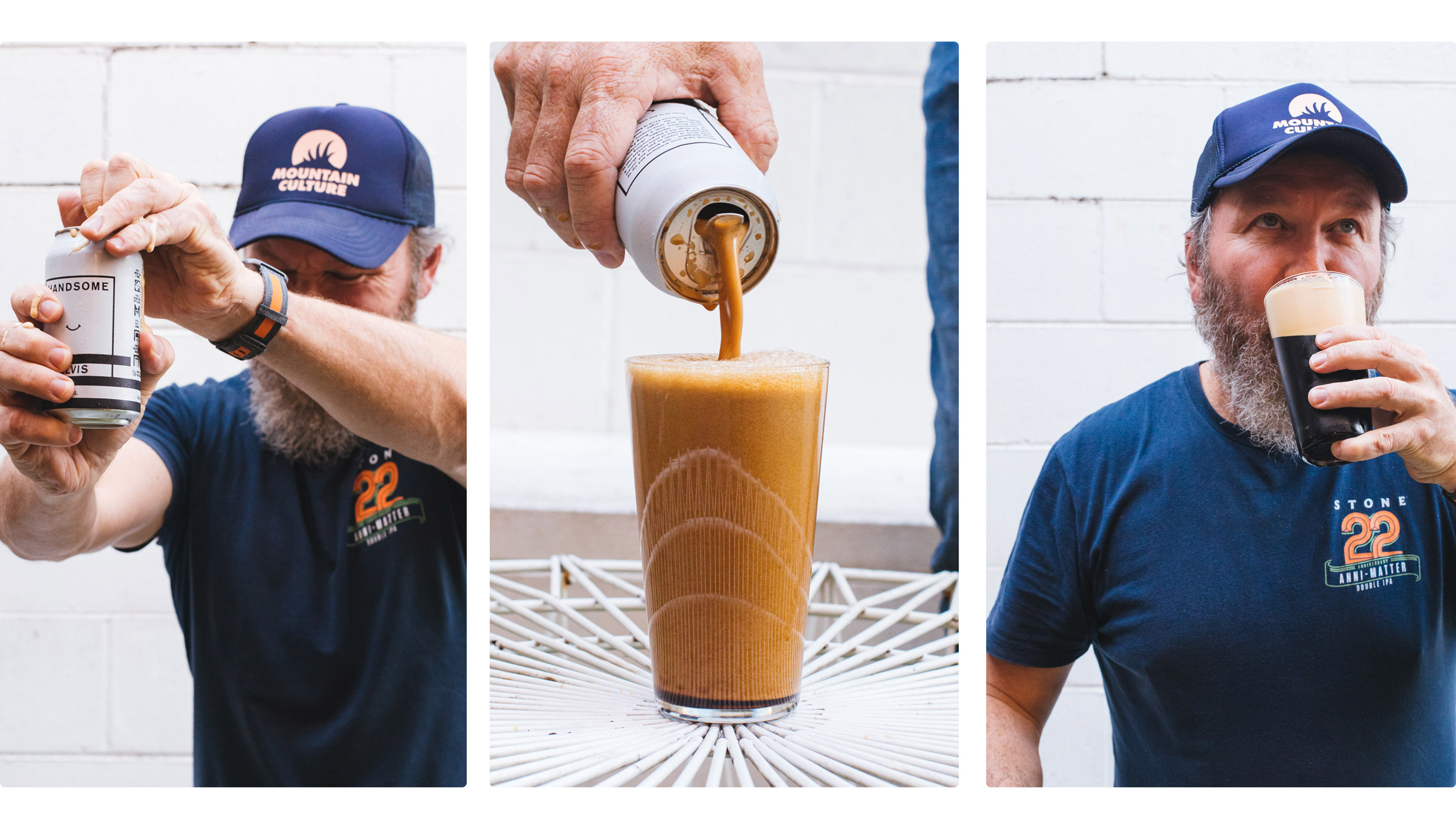 Guy's words...

"Balter's Handsome Elvis. There's easy pop culture references here, but like all of Balter's beers, there's more happening under the hood than at first glance, and it's often the intent of the thing.

For example, the return of a large-scale, nitro, Milk Stout from tropical Queensland doesn't exactly leap from the NPD (new product development) board, but golly, it's welcome.

While the Pastry party and a league of roast/toast tropes arrive at Solstice, Handsome Elvis waves with broad, open arms as if to say 'You can have all of that personality, but can I give you a cuddle first?" The answer? "Yes, yes you can, but know that I'll likely hold it a bit too long"

Messy dump pours deliver a fine, creamy mousse. Its creamy texture elevates the choc-mocha velvety body, which is actually lighter than expected, making the prospect of a four-pack over an evening achievable. Perfectly duo-toned, Handsome Elvis is absolutely seamless."

Available now around the country from Wednesday 14/06 - head to the Handsome Elvis beer locator for your closest stockist. We hope everybody enjoys seeing Handsome again, and is as happy to see him back as we are!

Cheers,
Stirling