It's fair to say that, for all the excitement generated when it was revealed that Mick Fanning, Joel Parkinson, Bede Durbidge and Josh Kerr were behind a brewery rather than a men's scent, there were some who doubted it was much more than a marketing gimmick. Indeed, when our panel put Balter's XPA into the Best New QLD Beers of 2016 list, it attracted a few online grumbles (it is the craft beer world, after all...).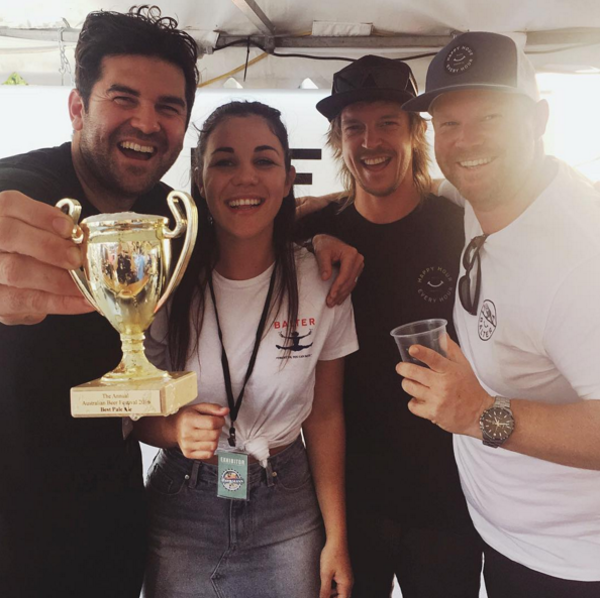 You can understand why some might have had doubts before they launched: surely they could put out a nondescript lager and still achieve sales on the back of the foursome's fame? What's more, among those doubters was Scotty Hargrave.
Scotty was at Stone & Wood in its early years before skipping across Byron Bay to become head brewer at the brewpub of the same name (before it was bought by Lion). While there, he was approached by the Balter team and invited to join the project as head brewer. They'd clearly done their research as, not long afterwards, two of the beers he'd created at Byron Bay Brewing won trophies at the country's biggest beer awards. But, despite the big name appeal of Balter, Scotty just wasn't sure.
"Part of me saying yes was having other guys like [co-founder and brand director] Stirling [Howland] saying it wasn't about the boys, it was about the beer," he says. "Sure, you can get folks to try the beer the first time [because of the story] but it's the beer that keeps people coming back.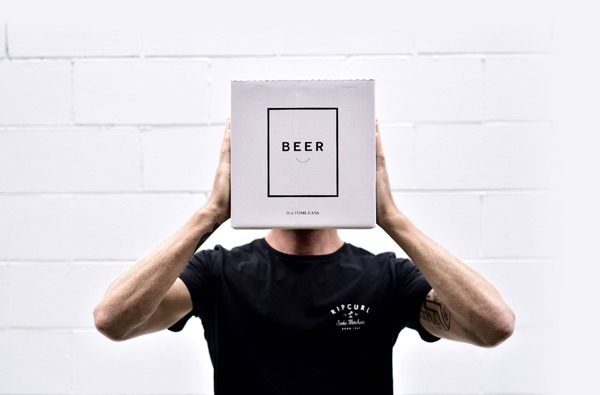 "That's what took me so long to say yes – I had to be sure it wasn't some cynical play."
Ten months on from the Gold Coast launch of the XPA (ten months that "seems like five years" to Scotty), it's a beer that can be found on tap and in its simple, eye-catching cans in venues right across Australia. The beer won gold medals in both draught and packaged form at the 2016 Craft Beer Awards, has been joined by the well received ALT Brown and, in recent days, a Pilsner that might be the best of the three. The first two made the Hottest 100, with the XPA this year's highest new entry in fourth.
"Since we started to brew, it's been a case of head down, bum up, so I probably haven't absorbed it as much as I should have," he says. "It's been crazy and awesome."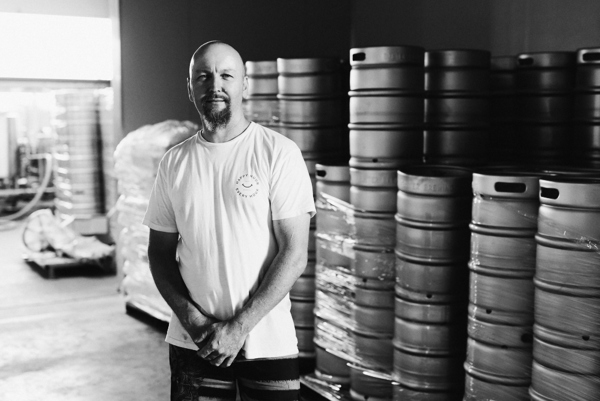 Since opening their impressive brewery and venue in Currumbin Waters, they've had to add six new tanks to meet demand, something that has kept Scotty from spending as much time as he'd have liked on the brewery's pilot system trying out new recipes on visitors. But he believes there will be more of this in 2017, with the aim being to take their growing local beer community further into the wide world of beer.
"Hopefully, we are opening a few doors and not just for us but for better beer in general," he says. "We have a profile that's growing pretty quickly and we don't take the responsibility lightly."
Among those they're converting are local surf clubs and the RSL in Currumbin, with XPA opening the door for the ALT Brown and Pilsner to appear on tap. A fourth beer is due out in cans in "a couple of months", while more tanks are on the way too. Other than having to work his arse off, it's clear there are no regrets for Scotty.
"There would have been a regret if I'd said no," he says. "My wife was bashing me for leaving them hanging for a week.
"Holy shit, it was close. I almost walked away from it."