Good Beer Week, or more commonly known as the 'best beer week in the world' is back on again! Yep, we know, we can hardly wait either.

From what was just a small idea between a few friends, Good Beer Week, is now a global festival made up of over 300 events around Melbourne and Victoria that attracts more than 75,000 people from Australia and overseas.

So if you're ready to taste some of the best craft beers to ever hit your lips, then be sure to check out the link below for more details about GBW.

Balter will be down there in full effect and we'd love to share a beer with you. See below for the list of our events.

GOOD BEER WEEK
Friday 12th - Sunday 21st May 2017


PINT OF ORIGIN
Saturday 13th- Sunday 21st May

Pint of Origin (Queensland) is Grosvenor Hotel's biggest tap takeover yet, brews from the sunshine state feature in a stellar line-up. Sample beer from up-and-coming breweries Newstead, Green Beacon, Balter, Black Hops & Good Beer Co.
Though out the festival, tasting paddles will be available, allowing you to taste each of the brews or settle on a favourite and join us for a pint. The event runs all week, and entry is free. Check out more here.
GOOD BEER KITCHEN
Sunday 14th May
Arbory Bar & Eatery's Executive Chef Nick Bennett has rounded up three of his chef mates including Balter Ambassador Matt Stone to collaborate in the inaugural 'Good Beer Kitchen', which will see each chef assigned to cook/demonstrate a course of lunch using a beer from one of four celebrated breweries.
Guests will be treated to each of the chef's courses alongside a can/bottle from that brewery.
The presenter of Eat It! 3RRR FM, Cameron Smith will host and entertain guests on deck while chefs work alongside brewers and beers from: Balter Brewery (QLD), Pirate Life Brewing (SA), Two Birds Brewing (VIC) and Stomping Ground Brewing Co (VIC).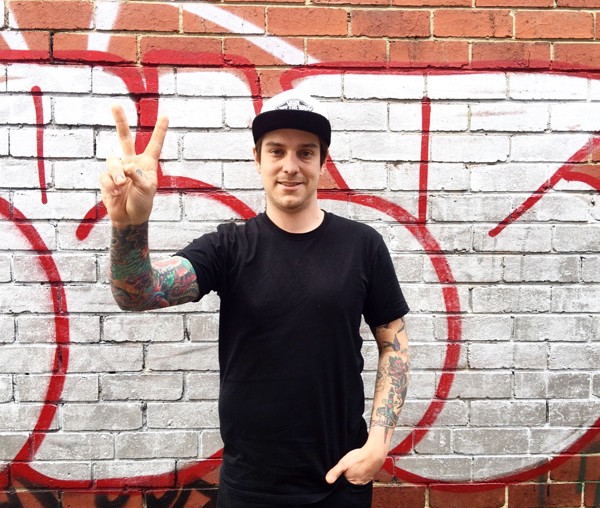 TAP TAKE OVER AT THE GREAT NORTHERN
Tuesday 16th May
On Tuesday come down and share a beer with us at the greatest pub in Melbourne, if not Australia, The Great Northern. We will be doing a tap take over from 5pm. The night will include a good old game of Heads and Tails, with the winner taking home beer for a year, as well as a raffle to win tickets to Tins Of Glory, with proceeds going towards a good cause.
With resident DJ Flipside Karl spinning vinyls all night, it is guaranteed to be a good night filled with good beer, good people and good tunes.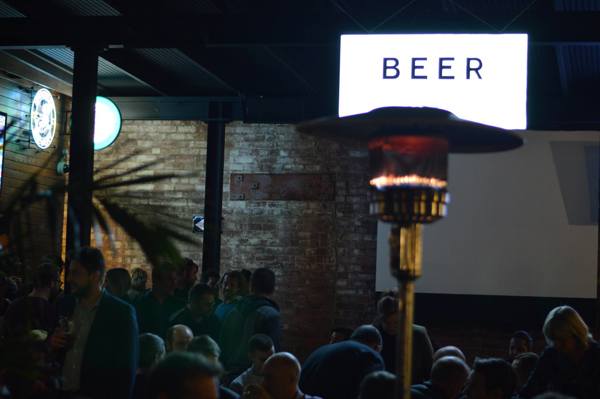 TINS OF GLORY
Wednesday 17th May

Lawn bowls just got injected with steroids, beer and a little aluminium. Welcome to TINS OF GLORY, a new sport invented by the Balter crew, where the humble tinnie hits centre stage as an implement of mass game action.
The World Tinnie Hurling Championships will debut at Good Beer Week this May 17th, where mates pit themselves against mates for the chance to be showered in prizes, beer and glory.
How does it work? Teams of two get 4 tinnies per team and 60 seconds to slide them down a 6m long bench, aiming to get closest to the 'pleasure zone' at the end. Highest score progresses to the next round. The winners will receive a Balter pack valued at $1000 and enjoy the prestige of being the first World Champions of possibly the funnest game to ever be played in a bar.
We'll also be launching a brand new Balter beer on the night, so competitors and spectators alike will be the first to have a taste. It's a night of ground breaking proportions!
WHAT YOU GET FOR YOUR TICKET PRICE
TEAM: Entry is $100 for your two-person team, which includes 8 tinnies ( 4 each to drink not hurl) and dinner by Beatbox Kitchen.
SPECTATOR: Entry is just $12, which includes a tinnie on arrival and $5 tinnies all night!
Register today and become part of beer history.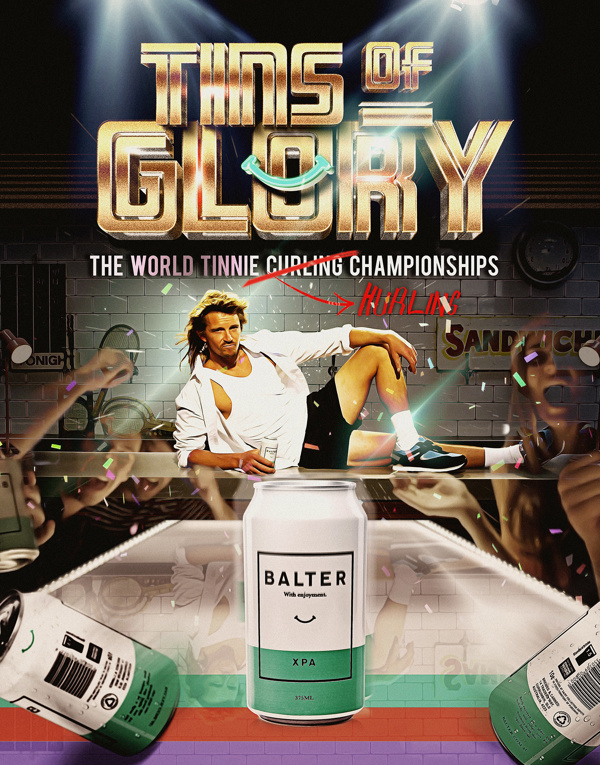 GABS FESTIVAL
Friday 19th - Sunday 21st May

Finishing up the week in style, you will find our Balter stall pitched at GABS, Royal Exhibition Centre from Friday 19th to Sunday 21st May. We will have five beers on tap, including two mystery beers. Look for the all white stall with the beer smiley, and we will be waiting to pour you a beer or two.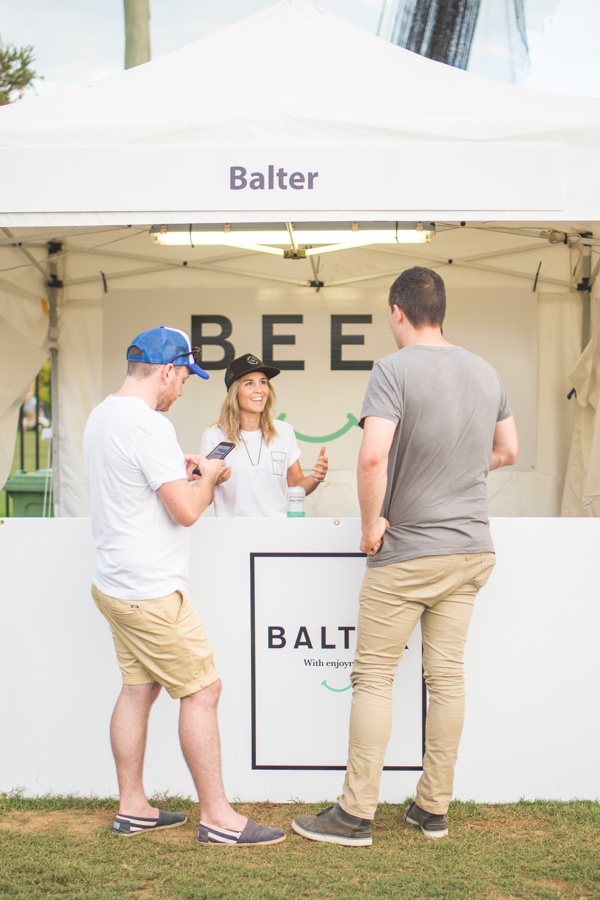 See ya there!!!