Introducing the 'Dads of Balter' for 2018, Dave and Luke. We want to give a big shout out to all the great Dads of the world, so check out where you can treat your Dad this Father's Day with Balter below.
Dads of Balter is back with our VIC Sales Rep, Luke, starring in "Daddy Daycare'. Big shout out to the great Dads of the world.
In episode two we discover the World's Greatest Dad/Brewer. Introducing our other VIC Sales Rep, Dave, in his electrifying acting debut "Homebrew Dad'. Big shout out to the great Dads of the world.
---
IN QUEENSLAND...

1. American Style Pop Up BBQ happening at Balter HQ
Treat your Dad to an all American Style BBQ feast by JR's Smokehouse at our taproom this Father's Day. Think slow-cooked pork shoulder, BBQ ribs, slaw and dirty mac 'n 'cheese; all ready to be washed down with a nice cold beer. Doors open at 12 pm so bring the whole family as entry is free.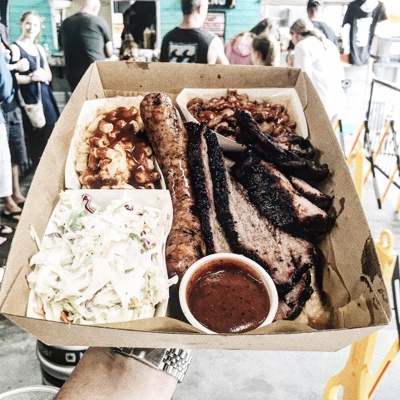 2. Rad Dads Day at Back Bone Bar & Kitchen
Backbone Bar and Kitchen in Tugun, is bringing back some real 'Rad Dad' entertainment. Think Nintendo's, bottomless Captain Sensible beer, a treasure hunt and for the kids - animated story time. Fun for the whole family!

3. Father's Day at Burgster, Palm Beach
The best burger joint in town, Burgster, is treating every Dad to a free Captain Sensible beer to wash down their no-doubt delicious lunch. You can find this little gem just off the highway at Palm Beach. Our recommendation is the Buttermilk Fried Chicken Burger, trust us when we say, it won't disappoint.

4. Lunch at Stable Coffee & Kitchen, Currumbin
If you're looking for a cool, trendy spot to take Dad and the fam for a casual lunch on Sunday, then Stable is the place you want to be. Why? Well, they're doing an epic lunch special for Father's Day. Ruben and a Balter for $20. Kicking off at 10am.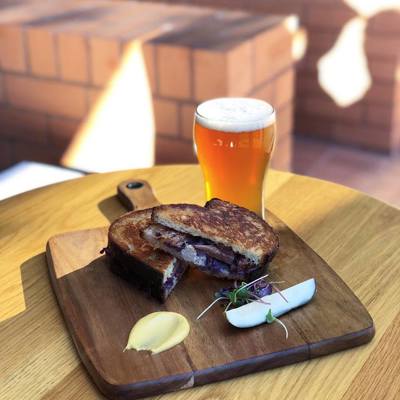 ---

IN NSW...
1. Balter x Beach Hotel, Byron Bay
With one of the best beer gardens in AUS, park yourself up at The Beach Hotel in Byron between 2-5pm and you can grab Dad a burger & tinnie of Balter for only $25.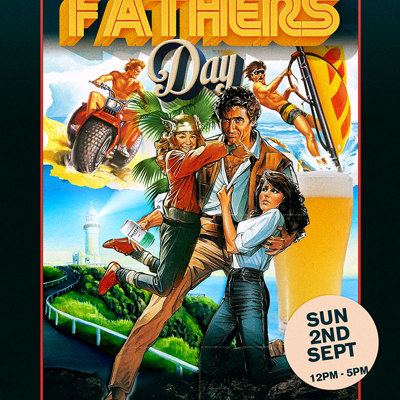 2. Dad's Day on the Lawn at Rae's, Wategoes
If your Dad is into prawn rolls, burgers, homemade lemonade, gelato, lawn games, and live music, (we mean, who isn't?!) then head along to 'Dad's Day on the Lawn' at Rae's, Byron Bay.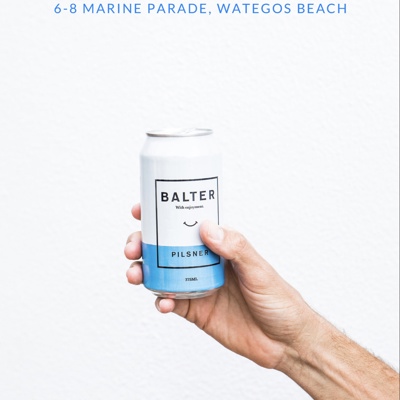 3. Pamper Dad at The Byron, at Byron Resort and Spa
Treat your Dad to a rejuvenating pamper session at The Byron at Byron Resort and Spa this Father's Day. Or, book him in for lunch, where he will be treated to a Balter beer tasting and a three-course lunch with the option to upgrade to a meat feast from the grill.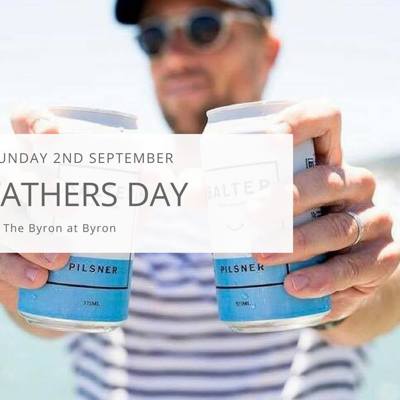 4. Lunch at Rocksalt Menai, South Sydney
Celebrate Dad by treating him to a 3-course meal at Rocksalt Menai. Best part, every Dad gets a complimentary XPA on arrival. Cheers to that.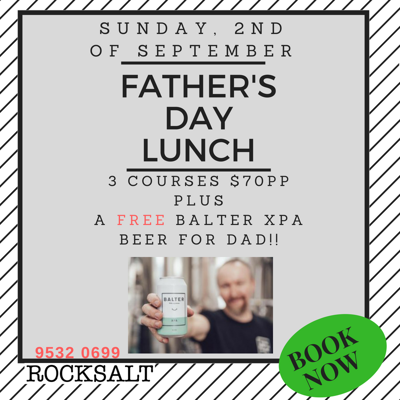 5. Sunday Special Father's Day Roast at East Village Balmain
What better way to warm up this Father's Day than with an all-day roast! Free Balter tinnie for all Dad's.

6. Lunch with a view, Pasadena Sydney
Head along to Pasadena this Father's Day for some live music, good grub, and the debut of our new beer, Captain Sensible.

7. Next Door, Cronulla
Surprise your Dad with a delicious 3-course feed at Next Door this Father's Day and enjoy a frothy on us upon arrival.