It's that time again, Hot 5 with Balter...time. With the warmer months among us (at least in QLD) we decided it was only fitting that we would stick to the Eastern side of OZ for this weeks Hot 5. Happy reading folks.
MV Catalina, Noosa, QLD
Who doesn't love a good Sunday Session?! Well MV Catalina's, Saltwater Sunday's - are basically the Beyonce of the hospitality world. You can join them on board every Sunday from 3-6pm as their DJ's soundtrack your Noosa sunset experience.
Ahh we can just imagine it....sipping on an ice cold Balter tinnie, wind blowing gently through our hair, munching on delicious seasonal tasters by esteemed Japanese chef Ryoji Akamatsu of Blue Plum, enjoying watching the sun go down whilst cruising the Tewantin. We think its safe to say our next Sunday is sorted.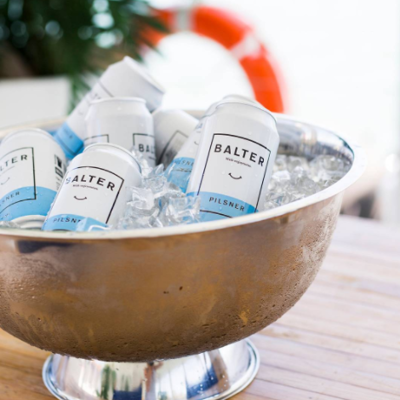 Lester & Earl, Palm Beach, QLD

Think American style Texas BBQ food....wings, ribs, burgers, loaded fries all to be washed down with a nice cold schooner of your favourite Balter beer. Hungry? Yeah we are too.

Offering one of the best views on the coast, Lester and Earl have done a great job of recreating all your wildest, dirtiest....food dreams.

Our favourite: The 6 hour smoked pork BBQ ribs.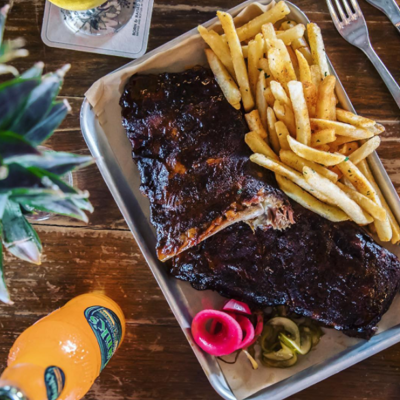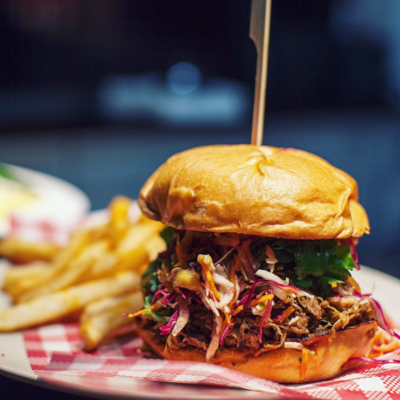 Brunswick Hotel, Brunswick, NSW


'One of Australia's greatest pubs.' -
said every person who has visited ever.
From music to comedy to beer tasting and charity events, these guys do it all and oh, did we mention it also has one of the best beer gardens on earth* (by earth we mean the majority of OZ. Actually no..we mean earth).
The smell of the ocean air, and view of the jacaranda trees above your table, basically makes you feel like you clocked straight into retirement. What a life ey. We know where we are heading this long weekend to wipe away the working week blues.
Something off the menu:
Everything is great!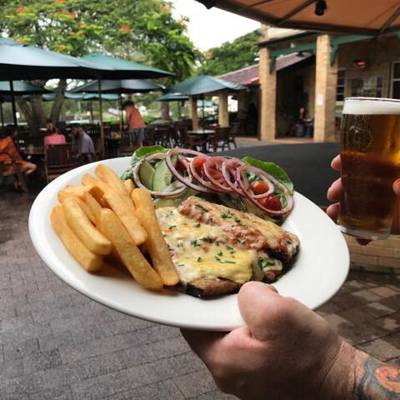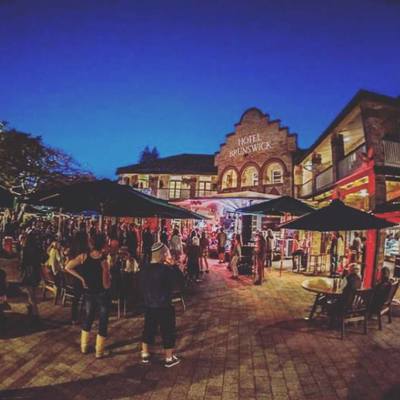 Napier Hotel, Fitzroy, VIC

If you're heading to Melbourne or live there and want to experience a well-run, proper old school Victorian Pub, well this is the venue for you.

Guy has spent years into putting together one of Melbourne's best tap line ups coupled with some of the best pub grub doing the rounds. Also if you love stitching up a mate order them the Bogan Burger. (steak, chicken schnitzel, caramelised onions, cheese, pineapple, beetroot, egg, potato cake, bacon, lettuce, tomato with wedges and salad) It's epic.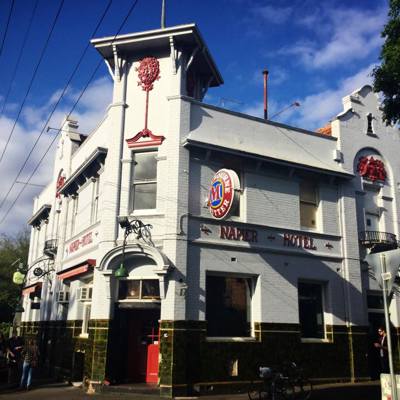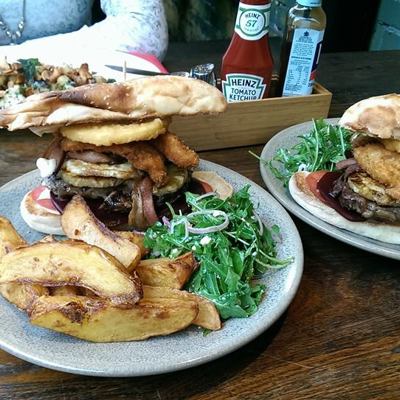 The Henson, Marrickville, NSW
The Henson, or previously known as The Henson Park Hotel, has a rich & wonderful history with the folk of the inner-west. The venue has two bars - the front bar is an honest working class bar, whilst the back area has undergone a recent transformation, paying homage to its art deco roots.
The leafy beer garden has a large adjoining children's area, welcoming families and children of all ages. So if you need an excuse for a family day out, well you better add The Henson to your list.