Welcome to the Hot 5 with Balter. *Basically the hottest beer and food blog series going around the internet. (*as voted by the person who wrote this Blog).
At Balter we love spreading the message of good beer but we can't have the good beer movement without the support of good beer venues. That's why we've taken the liberty of showcasing some of our favourite Balter venues from around OZ. The 'Hot 5' will run fortnightly, so make sure you lock it in your calendar if you want to see what's going on around you!
Enjoy : )
1. Burgster, Gold Coast, QLD

It's no secret Kiwi's are good at stuff. There's the All Blacks with footy, Taika Waititi with film, Sam Neil with acting, and Sir Edmund Hillary who was good at climbing things just to name a few. So when it comes to Burgers it's no surprise that they're good at that too… Welcome to Burgster.
Started by a bunch of Kiwi mates and their ladies, Burgster is an institution when it comes to Hamburgers on the GC. All their burgers are mean as but their fried chicken burger has won our hearts. Add a side of truffle fries and a schooner of XPA or Pils and you will achieve 100% skux status just like Ricky Baker! (watch Hunt For the Wilderpeople if you don't know what we are talking about) Hidden just off the highway at Palm Beach, Burgster caters for small and large parties. So whether you're local or visiting, you better add them to your GC food bucket list.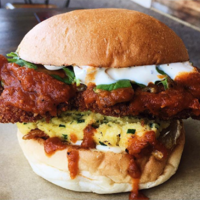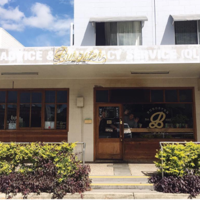 Instagram: @burgster.co
2. Charing Cross Hotel, NSW


It took us a while to gather our thoughts for this one, as we were too busy drooling over their Sunday roast photos. Think they might give my mum a run for her money. Sorry Mum.
What we love about this rad venue is it oozes style! This inter-war Art Deco palace showcases an uber cool beer garden and was originally the area's first hotel dating back to 1857. How cool is that?
We suggest ending your weekend in style and checking out Charing Cross on a Sunday for their live music sessions, oh and of course, the famous and much coveted Sunday roast. (Can we Uber eat that to QLD?!)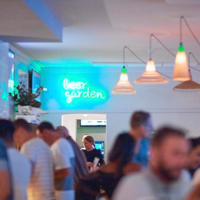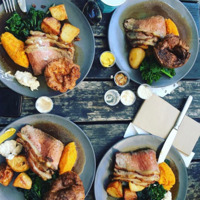 Instagram: @charingcrosshotel
3. Dexter - Meat & Buns, VIC

Located in Preston, this "non-traditional meatery", as the venue has labelled itself, is a quirky take on an eat-in butcher. The chefs break down a lot of their cuts on site and an original approach comes into the mix at every stage; from how the meat is treated to what gets drizzled on top. Never slapped haphazardly on a stovetop, the boys smoke, sous-vide or chargrill all of their meats. You'll see prime cuts with Sriracha, kim chi, whipped butter, salted caramel. Dexter sources Wagyu briskets and many other different cuts of meat.

The boys also make buns. But there are no burgers. Here it's slow-cooked meat with pickles in between two pieces of brioche. Possibly beer's best friend (Bless the food gods!).

The sense of experimentation extends to drinks and desserts. Semi-melted liquid-nitrogen ice cream is paired with chocolate biscuits baked to order for the "milk and cookies" a nostalgic, choose-your-own-adventure approach to the humble ice-cream sandwich.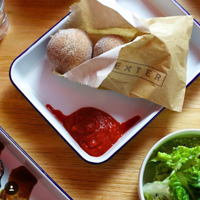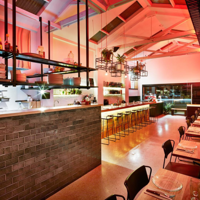 Instagram: @dexter_melbourne

4. Leftys Old Time Music Hall, QLD

"Home to knee-slapping country music and dive bar-style American eats, this is one Brisbane bar that will quickly become your new local—think hidden bars, taxidermy statues, leather salon booths, whiskey apples and sloppy joes" Urban List. Lefty's Old Time Music Hall is like a lavish honky-tonk saloon meets bordello – conveniently beamed up from the deep south of 19th century America to Caxton St. Set in the majestic old Baroona Labor Hall. The beautiful heritage listed building has previously housed tailors, communists, punk rock kids & strippers.

So when you boil it all down Lefty's pulls together the classic formula for an epic night out with mates… Good music + good beer = good times.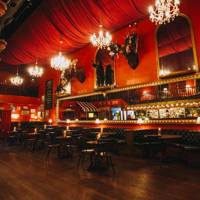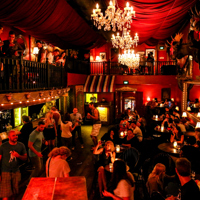 Instagram: @leftysmusichall


5. Room for A Pony, TAS

From time to time, we tend to forget about the great island of the south, Tasmania. Just a short swim over the Bass Strait, you'll find Room for a Pony. No, we're not talking about a paddock for your steed. We're talking about an epic little bar in North Hobart.

Described as a cafe/bar or as they like to put it 'grub, plonk and joe,' Room for a Pony is giving us mad fomo being up here in QLD. Think beer, bar snacks (five spiced chicken wings, cheeseburger sliders, fries) and woodfired pizzas!

So, make sure you gather up the pals for your next arvo beer or steezy Sunday session, we guarantee you won't regret the extra $5 uber ride from the city to ensure a good night.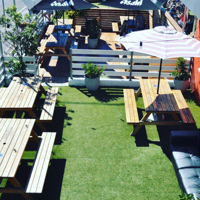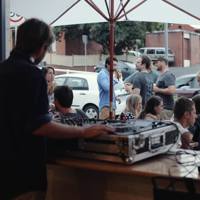 Instagram: @roomforaponyhobart