Dear Melbourne…
You blew our minds and what an epic week we had at Good Beer Week and GABS Festival.
Two sold out events and 30 kegs of beer, countless late nights and a whole heap of good memories later.
Thanks to everybody who came to our events, stopped us in the street to say hi, popped by our gabs booth, drunk our beer, tagged us on insti or simply swung us your good vibes. It's crazy to think that a 10 week old brewery could come to Melbourne and be so overwhelmed with support.
We can't wait to get back down to your great city and bring our beers to a whole heap of new venues.
See you again soon,
The Balter Team
ps. If you need an XPA fix pop into the Great Northern in Rathdowne St.
pps. Enjoy the cheese show below : )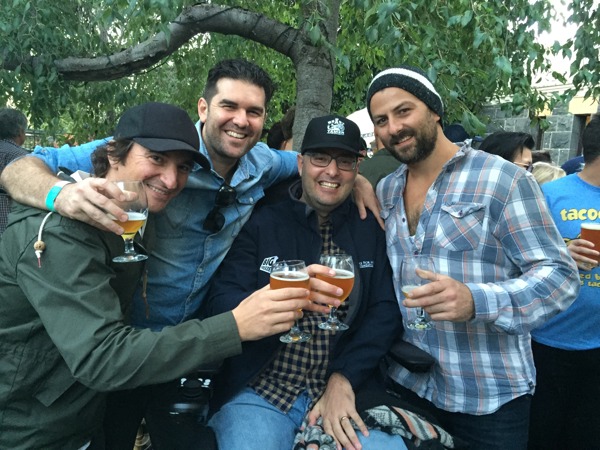 We teamed up with Brewmanity to create a collab brew called The Beast Tamer which featured at Beer Vs Beast event at Ormond Hall. Our sold out event raised over $50,000 for Cure For MND Foundation. Big thanks to the 700 people who came to drink beer for goodness sake! Pictured Matt Skinner (TheDrinksList.com), Stirling Howland (Balter CoFounder), Dr Ian Davis (MND Fighter / head of Cure4MND and Luke Bielby (Legend).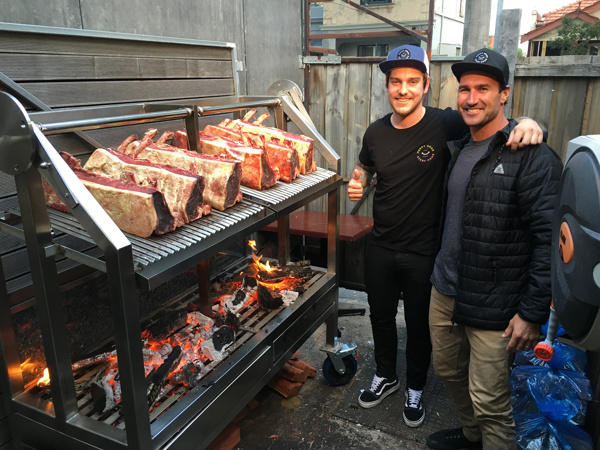 Our second sold out event was Coal Lotta Love at the Great Northern where we teamed up with our favourite chef and Balter Family member Matt Stone. It was an epic night of beers, music, good yarns and food. Pictured: Matt Stone and Parko.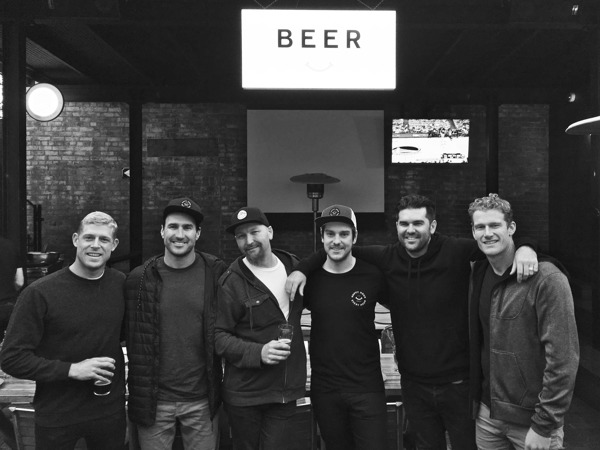 Couple of cheese balls posing with one of the best brewers and best chefs in the country.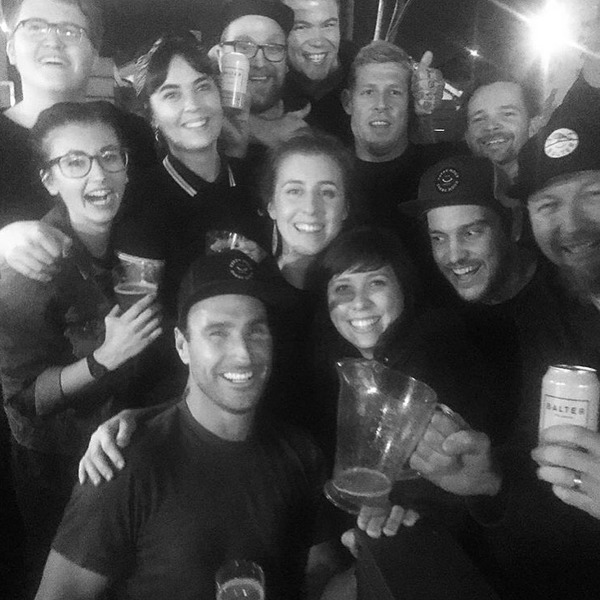 The Good Vibes Brigade at Coal Lotta Love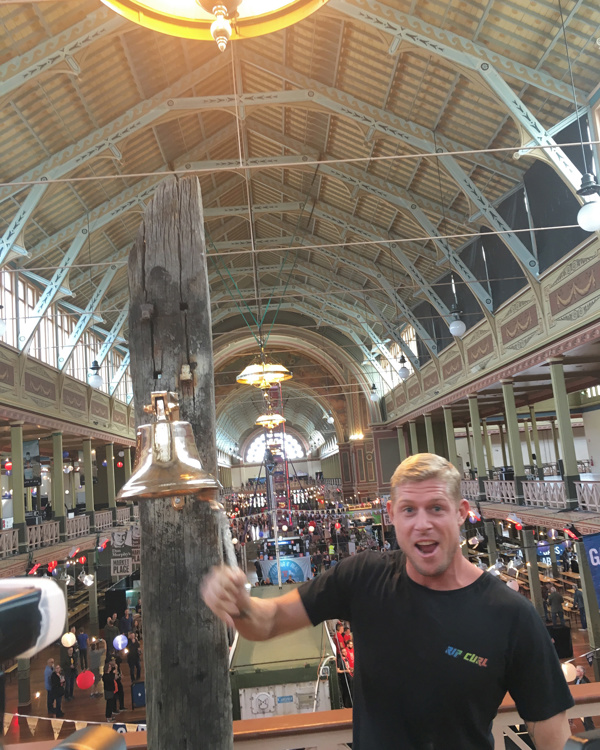 Mick did something he was used to. Ringing the bell to signify the opening of GABSFest 2016. An epic even run by epic people.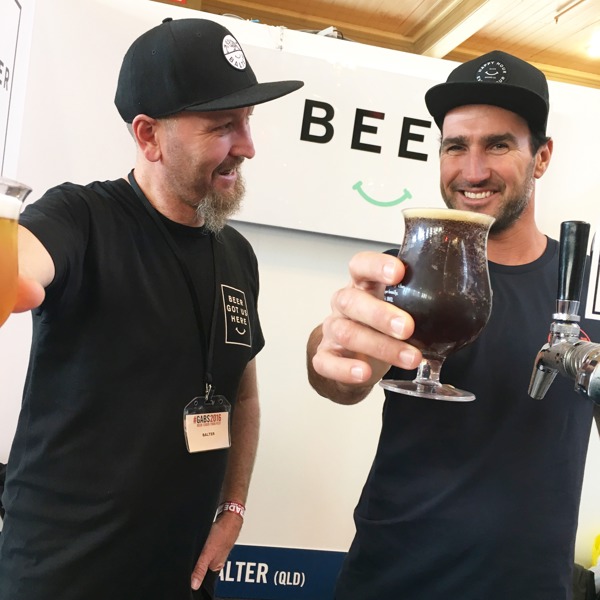 Head Brewer Scotty Hargrave and Parko at GABS.