It was tough picking which five venues to feature this month, but we can guarantee we picked some goodies. Forget checking Trip Advisor, Hot 5 has you covered each month! Check out the venues for April below.


1. Riverland, Brisbane
If you're looking for the best place in Brisbane to have after work drinks, a catch up with mates, cocktails with the girls or just a good feed, then Riverland is the place you want to be!

Hidden behind Emirates House in the heart of Brisbane City, you'll find Riverland encompassed in two shipping containers. Showcasing a modern-industrial interior (think exposed beams, open air beer garden, overgrown vines,) with an epic view, a 16 tap beer wall, entertainment and rotating food vendors, you can't go wrong at this place.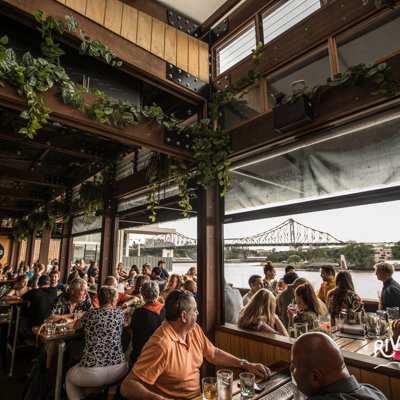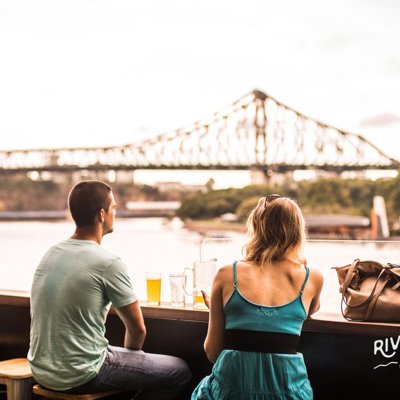 2. Longboards Laidback Eatery, Surfers Paradise

Longboards...the Gold Coast's 'OG' of gourmet burgers. Located under (poolside) the world famous Q1 building, this veteran burger bar never disappoints.

Not only renowned for their delicious, drool worthy burgers, laidback atmosphere and seasonal beverage menu, but they are also home to the PHAT Bastard Burger challenge. The challenge involves eating a 1.8kg burger and side of fries in under 30 minutes, with the current record sitting at 6 minutes and 3 seconds. Think you can beat it? Well click here to find out more.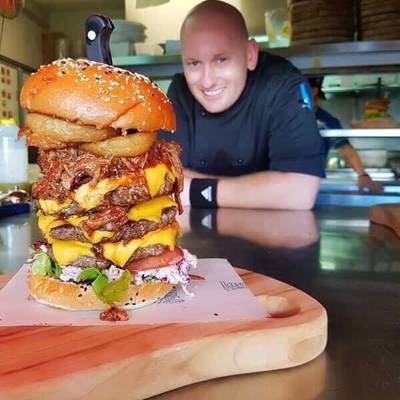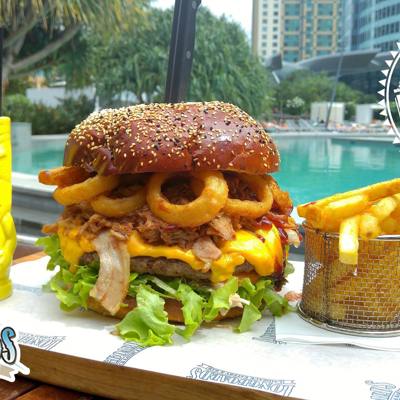 3. Pinky's, Nobby's Beach

Just a stroll from the beach this New York inspired contemporary Australian Diner is located right in the heart of Nobby's Beach, Gold Coast. The fit out makes you feel like you've transported to Williamsburg, with it's Brooklyn interior style feel and delicious eats to match. Pinky's is open for lunch and dinner, you can catch our XPA on tap and we suggest teaming it up the Don Vito sub! You won't regret it.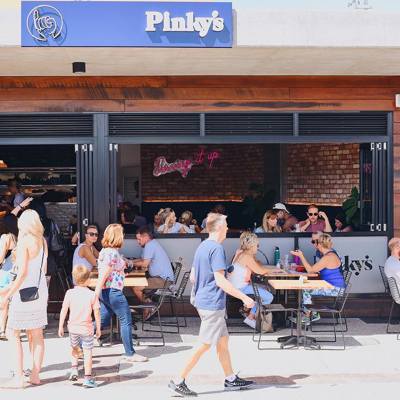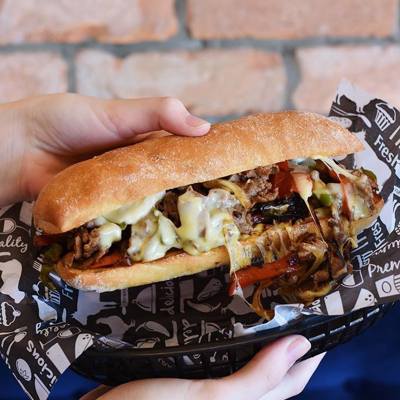 4. Benjamin on Franklin Hotel, Adelaide

"GSH wings with awesome people and killer decor and a vinyl dj.. perfection"
"Excellent experience. Great food, drinks, atmosphere and friendly staff. Very well priced. Highly recommend"
"Great venue - huge selection of beers"
These are just some of the Google reviews about The Benjamin on Franklin, and we couldn't agree more. Known for their great service, delicious menu, retro feel interior, beer garden and wide range of live entertainment, this Hotel is everything you want in a venue. If you're looking for comfort, quality food and service, then all you Adelaide-ians, better head here, we promise it won't disappoint.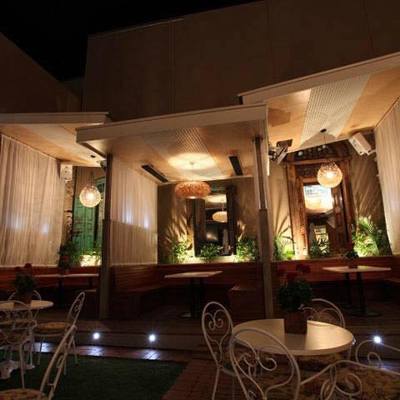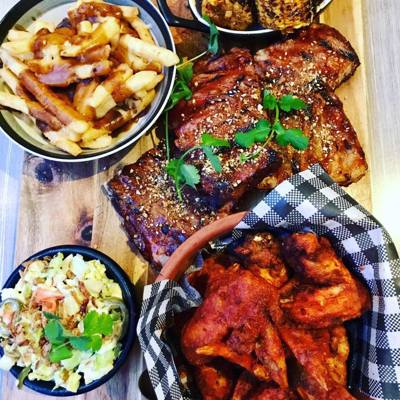 5. Union House, Richmond

Although recently undergoing a refurbishment, Union House has been
'swanning around since 1871'.
With one of the best rooftop bars in Richmond,
Union House
is a great place to grab your mates and get together for an arvo of good food and drinks. They will also be showing all Richmond games throughout the season, so go on....get involved and grab our XPA whilst you're at it. Cheers!