Looking for something to do on these cold winter days? Well, we have rounded up a bunch of rad new places you should check out this weekend. Check it all out below:

1. LC Marketplace - Miami, Gold Coast

The first of its kind; an all-vegan eatery and fashion marketplace, Lovechild Marketplace is located in Miami on the sunny Gold Coast. Meat-eaters, don't be dismayed, we can confirm the (vegan) Cheeseburger and fries and gravy is so delicious, we ordered two. Sit outside and enjoy a schooner of liquid gold, aka XPA, and watch the sun go down on the patio, it won't disappoint.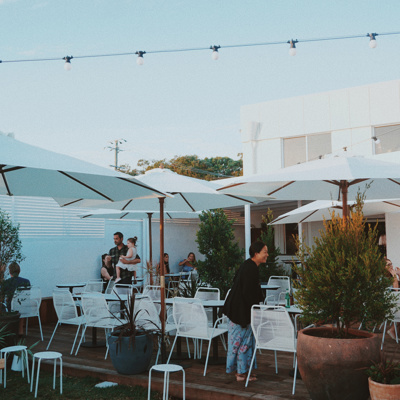 2. The Collaroy, Merivale NSW

How does lunch by the beach sound? Think ocean views, light breeze in your hair, live music in the background and a beer in hand..doesn't that sound delightful? Well, this could be you at The Collaroy.
Described as 'Colourful, maritime-themed watering hole with modern decor, for brekkie, share plates and seafood," this beachfront hotel is a long-time local favourite. Walk straight off the beach and to the bar of the cafe or swing by for some after work casual drinks, maybe even a seafood lunch, or just breakfast with friends, The Collaroy is a great spot to visit or make your regular.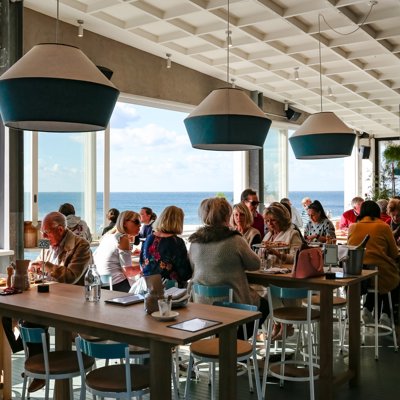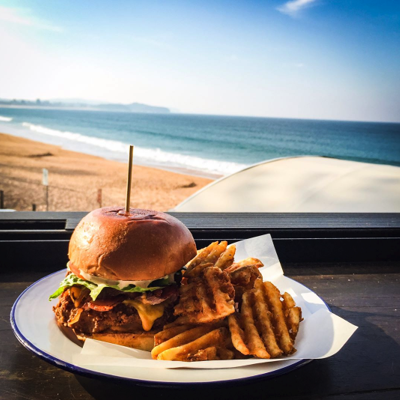 3. Star Bar, Launceston, North Tasmania

The Star Bar Café & Hotel is a modern bar/restaurant/hotel, located in Launceston, Northern Tasmania and the proud of winners of the Small Business Champion Awards – Tasmania in 2007, 2008 & 2009.

Originally constructed from convict brick in the 1800's, the Heritage listed building underwent extensive renovations when relaunched in 1991, with Australian Royalty, Sir Bjelke Peterson kicking off the opening by cooking the very first pizza in the imported Italian wood-fired pizza oven.

These days, Star Bar offers a modern bar, restaurant, dining and entertainment experience. The best part about this venue is the open fireplace, creating the perfect place for you to escape the chilly Tasmanian days. Oh, and did we mention you can enjoy Live Music Friday & Saturday nights and Live Acoustic Sessions every Sunday afternoon.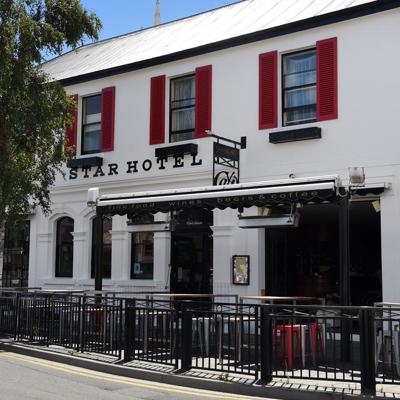 4. Barwon Club, Geelong, VIC

The Barwon Club Hotel is Geelong's leading venue for live bands. Situated in the heart of Geelong, The BC provides a great atmosphere which is a result of its characteristic interior, quality food & drink and friendly staff.

Not only a great place to enjoy Geelong's nightlife, The BC's restaurant also offers the perfect opportunity to catch up with friends for lunch or dinner.
5. Little Big House, South Bank, Brisbane
The iconic, heritage-listed Queenslander (originally known as "Collins Place") has hosted a variety of colourful tenants since being built in 1889, including incarnations as a Ship Inn, a Spaghetti House, a squatter's den, and even a stint as the South Bank Police Station.
From 'Big House' to 'Little Big House' the venue pays homage to things of old while adding a fresh perspective, balancing charm with cheek, and drawing on images from Queensland's vast flora and fauna, animals, reptiles and creatures, serving it all up with a cheeky grin.
Reopened in the heart of the Southpoint development in South Bank in summer 2017, with all original features restored, Little Big House is the perfect spot for you this weekend.