April, April, April. How did we get here? (No, but seriously, how?!) We've already covered 3 beer festivals, hosted two Tins of Glory events, 15 beer shouts, a few Meet the Makers, a Beer Rumble, hosted a Film Premiere, several charity events and numerous tap takeovers, yet the events still keep rolling in, and April isn't any different. Take a seat, grab a pen, warm up the wrists and get ready to jot a few of these events down.

Sunday 1st: Sunday Session at Balter HQ

Join us at Balter HQ for an epic Sunday Session this Easter long weekend! With three DJ's hitting the decks all afternoon, including Uncle T-Bags, BRCKS and Lishi Lui, a full tap wall and food by The Naked Spud it's set to be a great afternoon. Doors open at 12pm and entry is free and beer is FREE!!!! (Ok we April fooled you on that one, sorry!)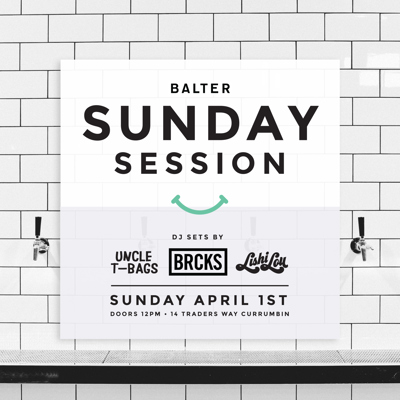 Sunday 1st - 29th: Makers Take, Maverick Hair & Art Space, Gold Coast

'Makers Take' is back on again, this time for a whole month at Maverick Hair and Art Space in Coolangatta. For those of you who are unaware, 'Makers Take' is a collective of like-minded local designers and craftspersons based on the Gold Coast. Their ethos is about supporting and promoting a network of locally made and designed goods.
Each designer will be exhibiting unique furniture, lighting and homeware designs alongside a small display of local artists works. This is a great chance to discover and support locally made products designed with integrity.
Balter is proud to sponsor of the opening night for Makers Take. For more info click here.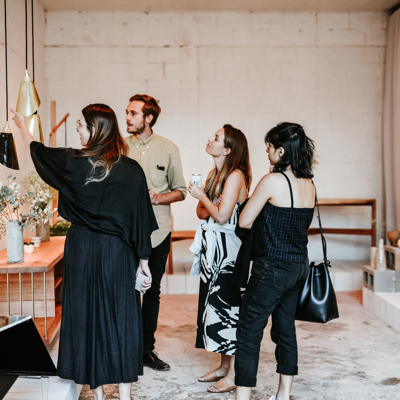 Wednesday 4th - 15th: Commonwealth Games Trading Hours


For all our locals out there you'll be happy to know we are extending our trading hours over the Comm Games period. We will be opening our doors 7 days a week, kicking off on Wednesday April 4th. Mondays-Thursdays will trade as 12-7pm with food trucks on premise, Fridays 12-9pm and Saturday and Sunday as regular. Whether you're local or visting, come swing by and say G'day, we have plenty of cold beer for all.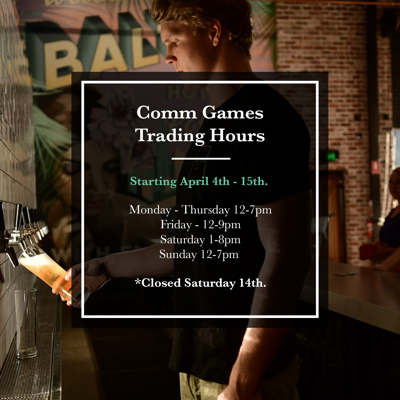 Wednesday 4th - 15th: Tinnie Bar at Baskk, Kirra

If you're looking for the coolest spot in town this Comm Games season, then Baskk at Kirra is where you want to be. You will be right amongst all the atmosphere! We will be there alongside you to help quench your long hard spectating thirst as we make Bassk the home for our Tinnie Pop Up Bar. We will be serving up the whole family, including our latest release, Strong Pale Ale.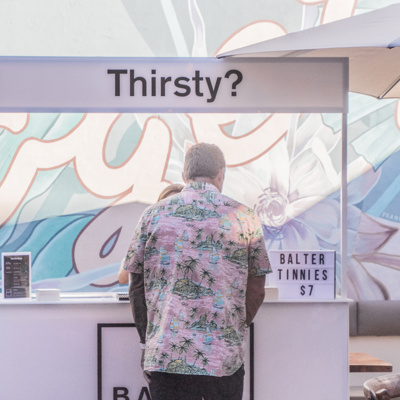 Friday 6th: Live Music at Balter HQ: Lily Budisia

Our favourite local female artist, Lily Budisia is back at Balter to serenade you for 3 hours at Balter HQ. Entry is free, so come along and enjoy a beer or two, listen to some epic live music and grab some delicious Mexican by Zicatela - Woodfired Mexican

Saturday 7th: Newcastle Beer Festival
Newcastle Beer Fest is back for another year of sunshine, music, food, and of course BEER! Independent Australian owned and made beer ONLY that is. This year the festival will run over one massive day, rather than two, so make sure you get your tickets early to avoid missing out. Click here for tickets.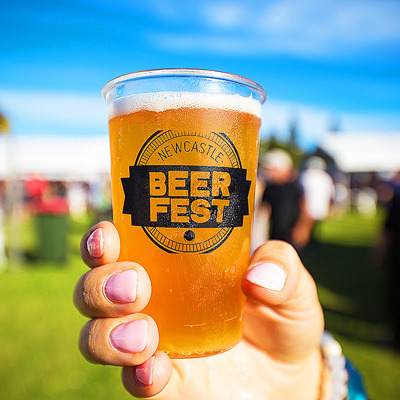 Saturday 7th: Pint of Origin: Craft Showdown

In the lead up to Good Beer Week, Terminus Hotel in Clifton Hill is hosting the ultimate Craft Beer showdown on Saturday 7th April. Terminus has teamed up with The Crafty Pint in the showdown of the century*! (By century we mean April). Our latest edition to the family, the Strong Pale Ale will be going up against fellow Queenslanders, Green Beacon. To find out more info or grab tickets, click here.

Friday 13th: Live Music at Balter HQ: Matthew Armitage

Matthew Armitage is an accomplished multi instrumentalist, songwriter and singer from New Zealand. He will be playing at Balter HQ from 4-7pm, entry is free.

Friday 13th: Bar shout at Captain Melville

If you like free things and especially free beer, then Captain Melville on Franklin St, is the place you want to be on the 13th. The first 50 people will be treated to a free Balter XPA by our lovely, handsome, smart, funny Sales Rep, Luke (He paid me to say all of that). What a better way to kick off your weekend, then a free schooie.

Friday 20th: Live Music at Balter HQ: Jesse Morris


Friday 20th: Bar shout at Nobby's Beach Surf Club

We can't think of a better place to end your week and enjoy a Balter bar shout, then at Nobby's Surf Club. Located right on the beach and offering panoramic 180 degree views of the coastline, this is the place you want to be. Come along and enjoy an afternoon of good beers and good times. There will be some games and prizes to give away too, so what are you waiting for!
Friday 27th: Live Music at Balter HQ: Simon Doe


Friday 27th: Simple Skills Workshop, Byron Bay

Simple Skills is a monthly series of casual workshops where you can hang out with likeminded folk, share a beer, and learn something practical from an expert. You know, like humans used to do before the internet. If you've always wanted to learn the basics to welding and furniture design, this is the Simple Skills for you. Head along to the below address on Friday 27th April and get around it:
Department of Simple Things
248 Bayshore Drive, Byron Bay
530pm–730pm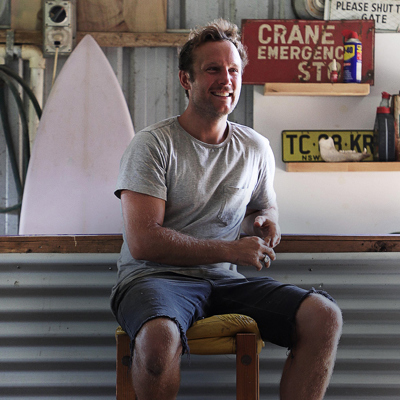 April 27th: Tap Takeover at Reef Seafood, Brisbane

On Friday 27th April 2018 from 12:30, join us at the Gasometer at Gasworks Plaza, Newstead for a 3-course feast accompanied by live music, a 3 hour beverage package featuring your Balter favourites and Brokenwood wines and charity raffle. Proceeds from the auction will be going towards the I Can I Will foundation; a charity dedicated to empowering children in an aid to end bullying, especially against children with special needs.
Not only will you catch our full range of beers on tap in the main bar, you will also catch us out in the back in our Pop Up tinnie bar, pouring XPA and SPA for the lunch. There will be heaps of give aways in the name of charity and you may even catch one of the boys there. To find out more click here.