We have heaps of events going off in August. Check out where you can find us and what we're up to below.
Thursday 2nd: IPA Day Celebrations
It's every beer lovers favourite day of the year, International IPA day is here! We've teamed up with venues from Adelaide, Byron Bay and here on the Gold Coast to help you celebrate IPA day the right way.
Adelaide: Head along to Gibert St Hotel for an afternoon of hoppy goodness. You'll catch our IPA alongside 6 other Australian Craft Breweries and their IPAs. There will also be merch and prize giveaways happening on the day.
Byron Bay: The 'Bay's' favourite bar, The Rails, is celebrating IPA day by teaming up with a few of their favourite local craft breweries, including us (obvs). We will be showcasing our IPA, IIPA and a speciality brew, a Double Red IPA. Kicking off from 5 pm, head along for a night of good music and great beer.
Gold Coast: Coming in hot with a full IPA tap takeover, Bine Craft Beer Bar in Nobby's Beach is showcasing not only our IPA on tap, but our IIPA will be making a guest (and should we say a very limited) appearance. We recommend getting there early to wrap your hands around those big boys before they go!
Our taproom will also be celebrating IPA day with the release of 2 more speciality IPA beers (that's 4 on tap in total). What will they be you ask...we guess you'll have to come along and find out for yourself!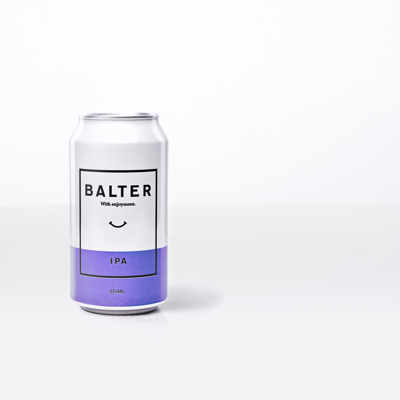 Friday 3rd: Simon Doe Live at Balter HQ
Treat yourself to an afternoon of live music, cold beers and delicious food at our taproom. Simon Doe will be hitting the mic from 4-7pm. Entry is free.
Saturday 4th: Brewoomba
Brewoomba is Toowoomba's annual celebration of great craft beers, food and good times. And the best part is your festival ticket includes your first beer at each venue for free (The Spotted Cow Hotel, Tapestry Bar, Blank Space & Fitzy's Carpark Party) ...that's FOUR beers included in the price!
Meet the brewers, taste hard to get & limited release beers from Australia & around the world, get your hands on some great food made to go perfectly with beer & so much more. For tickets and info click here.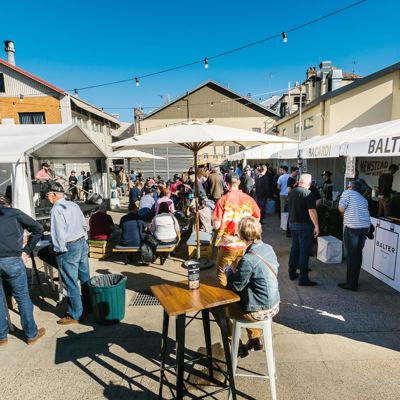 Sunday 5th: Miami Marketta Keg Party
The GC'S version of a Keg Party IS HERE. Kicking off the first of many more to come, Miami Marketta is hosting the party for all craft beer lovers. If you live locally, you're in for a real treat. Running for 5 hours on Sunday 5th August, the Keg Party is not to be missed. Check out more info here.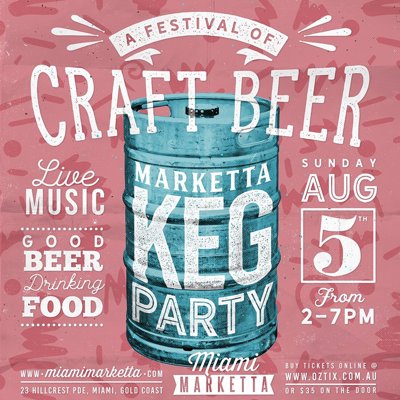 Friday 10th: Mark Gray Band live at Balter HQ
Making their first debut at the Balter taproom on Friday 10th August, come check out Mark Gray Band playing live from 4-7pm.
Friday 17th: Jesse Morris live at Balter HQ
Picture this, cold beer in hand, live music tunes in the background, the smell of delicious beef patties and cheesy fries whisking through the air. Well, this could be you on Friday 17th at our taproom, all you have to do is show up. So see you there.

Friday 17th-19th: Perth Craft Beer Festival
Perth Craft Beer Festival is back for 2018 with an incredible lineup of over 50 craft breweries and cideries, with more than 350 beers on offer, complimented by a selection of fresh food options.

Held over four unique sessions, Perth Craft Beer Festival caters to all tastes, topped off with cosy fire pits, and a dedicated wine and cocktail bar. We will be pouring our XPA, Pilsner, Strong Pale and our IIPA. Yew. Don't miss out, grab your tickets here.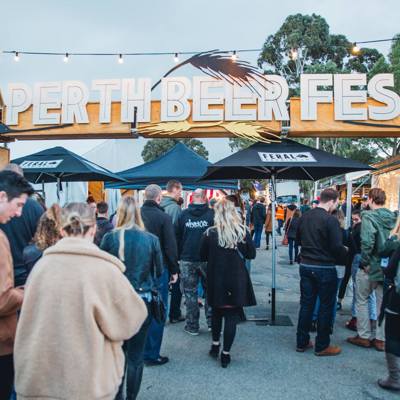 Sunday 19th: Pizza & Cold Beer at Justin Lane
Beats, beers and pizza happening all Sunday arvo from 1-6pm. With the weather warming up, there's no better place to be then at Justin Lane's rooftop.
Wednesday 22nd: Beer & Food at Spice Temple Bar, Sydney

Friday 24th: Benny D Wiliams Live at Balter HQ
Music royalty on the Coast, Benny D Williams has been on the scene for over 20 years and he is hitting Balter HQ to serenade you for 3 sweet hours from 4 - 7 pm. Benny is a born entertainer. He will excite you, entice you and leave you feelin' groovy. Entry is free so bring the whole family for a night of good music, good beer and good times.

Saturday 25th: Bendigo On the Hop Festival
Labelled as Australia's best and most unique winter beer festival, Bendigo on the Hop, will once again pair some of the city's finest beer venues with Australia's best independent breweries.
Meet and talk to the brewers, experience unique beers brewed just for this event, and be entertained by live music all while you take a leisurely stroll from venue to venue in beautiful, historic Bendigo. This is a celebration of Bendigo's heritage, its amazing beer venues, and Bendigo Beer's commitment to establish Bendigo as the craft beer capital of regional Australia.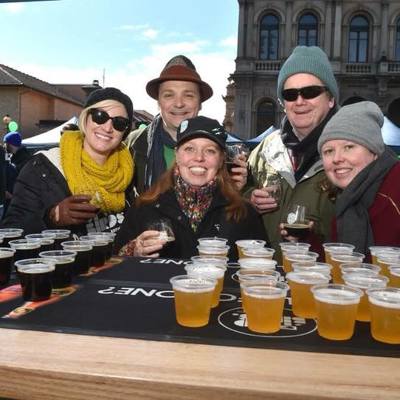 Saturday 25-26th: Armakeggon Craft Beer Festival, Brisbane
From its humble beginnings in 2010, the Armakeggon Craft Beer Festival is back and it's bigger than ever! Choose from over 50 outrageously unique craft beers and ciders from Australia and around the world on rotating taps ready for you to throw down.

Saturday 25th: Sundaze live at Balter HQ
SUNDAZE is a fresh duo from northern Tasmania. Fletcher Bissett and Taylor Yates create their unique sound through combining swirling electric guitar, an array of percussion style drums and deep synth bass. Their style consists of reggae/surf rock. SUNDAZE bring an infectious summer sound and vibe and never fail to get a crowd groovin'! Get set for a day of great music. Entry is free.

Sunday 26th: Pizza & Cold Beer at Justin Lane
Beats, beers and pizza happening all Sunday arvo from 1-6pm. With the weather warming up, there's no better place to be then at Justin Lane's rooftop.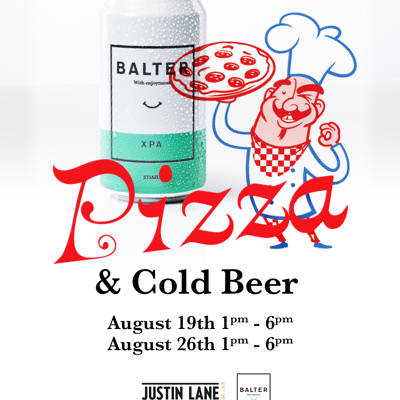 Thursday 30th: Slices and Schooners, Walk with Us Charity event at Balter HQ
Drink beer, do good. Join us at our taproom on Thursday the 30th August for 'Slices & Schooners', a night dedicated to having fun, eating pizza and drinking beers, all in the name of charity.
Walk With Us helps the local homeless and disadvantaged communities right here on the GC. $35 will buy you endless woodfired pizza, a drink on arrival and live music by the lovely Sarah Archer. All beer sales on the night will also be donated to the charity, so come one come all, and let's do some good together. Buy tickets here.