Tis' the season to be jolly! From tap take overs, Christmas parties, beer festivals, charity events and bar shouts, December is definitely our most festive month. Have a look below to see what we are up to this silly season!

Friday 1st December: Beer of the month, Easy Street Diner

For the entire month of December, Balter XPA will be featured as the 'Beer of the month' at Easy Street Diner, Mermaid Beach. Sink a schooey for only $7 or share a pitcher with mates for only $20.

Friday 1st December: Embargo Festival, Perth
Possibly the coolest festival to hit Perth this summer (and quite frankly we are very jealous over here on the east coast), Embargo a re-engineered shipping container is a nautical pop up bar hitting Elizabeth Quay.
Embargo isn't just any old shipping container – complete with rooftop deck, licensed bar and great live entertainment daily. You will find our XPA on tap and Pilsner in cans all month long. Find out more here.

Saturday 2nd December: Great Australian Beer Festival Albury
Beer & cider lovers are in for a treat as brewers from around the country descend upon Albury to experience first-hand what makes GABF a most loved and unique beer festival.

While the festival will serve up countless beers and ciders, it will also stimulate more than just taste buds. There's going to be non-stop live entertainment featuring local, national and international performers together with a selection of vaudeville, cabaret and circus style acts. Don't miss out! Grab your tickets here.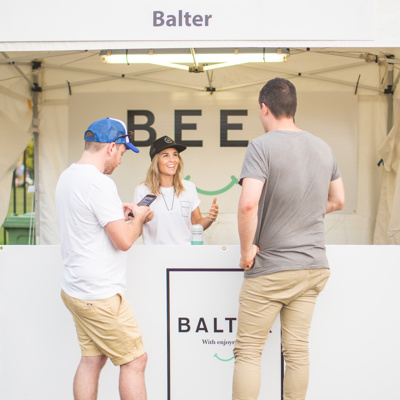 Thursday 7th December: Free to Feed at Pot Luck


Free to Feed
is a social enterprise enabling conversation, learning and exchange of food cultures around the common ground that is a feasting table. Through their cooking classes, they provide refugees with mentoring and training, a wage, transitions to other meaningful employment, and, crucially, the opportunity to form genuine connections with new communities.
They've partnered with
The Hungry Workshop
to make a recipe zine called Potluck - it's a diverse collection of recipes and stories brought to Australia by people seeking asylum, and featuring beautiful illustrations by Melbourne-based artists Alice Oehr, Carla McRae, Ellen Porteus, Evie Cahir, Oslo Davis and Spencer Harrison.
Potluck
will be launching at The Hungry Workshop studio with an exhibition of limited-edition letterpress prints, expertly framed by United Measures. Our FTF cooks will also be cooking delicious samples of their Potluck's recipes.
Drinks on the night will be provided by Balter,
Noisy Ritual
and
Cake wines
and can be purchased for a gold coin! Best priced drink in town!
Saturday 10th December: Posty's Balter Beer Exchange 2.0


It's on again! Take in 4 cans of ANY beer to Posty's and they will be swapping them for 4 cans of Balter! *Tinnies must be consumed on premise*
Rally your best beer drinking buddies, either bring in 4 each or divide some up between you, and you could be spending the arvo sipping on some sweet sweet beer and devouring a delicious wood fried pizza.

Thursday 14th December: Christmas trading hours commence at Balter HQ

With holiday season upon us, it is only fair to extend our trading hours. Balter HQ will be trading from 12-4pm Thursday 11th December, 28th December, 4th January and the 11th January. From Friday the 15th the taproom will be open from 12pm, right through to the 10th January.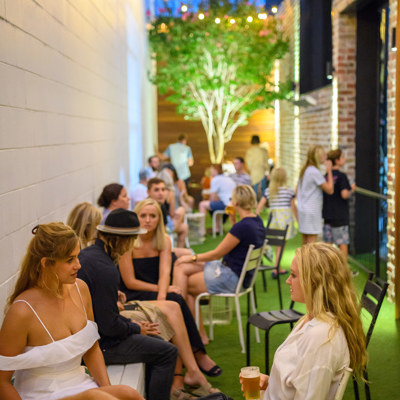 Saturday 16th December: Tinnie Festival, Thornbury

Tinnie Appreciation Day is a day of celebration and commemoration of the humble tinnie.

Balter will be there in full swing, with all four of our tinnies available. Make sure you check it out if you're around as there will be plenty of tinnie-focussed activities taking place throughout the day, such as tinnie towers, tinnie-crushing and tinnie-lympics.




Saturday December 16th: Wheels In Motion, A charity party!
Every month Balter is involved with some wonderful charity events around the country. It usually comes in the form of supplying beer to help fundraise and drive awareness to these epic groups of people.
Wheels in Motion
is just one of these wonderful groups and they're asking you to join them on
December 16th
for the party of the year! You said it, not us.
Your favourite food and drinks (including Balter tinnies) supplied all day, so you can keep moving long into the night. DJ's, live music, guest speakers, great mates, awesome times. You know the drill. Buy tickets
here
and learn more about Wheels In Motion
here
.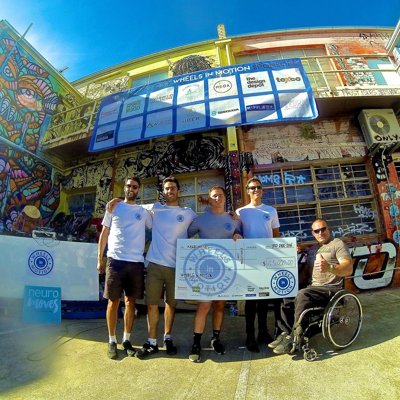 Saturday 23rd December: Balter Christmas Party
We want to say a big THANK YOU to all our customers who have supported Balter over 2017 so we figured what better way to say thank you than to host our own public Christmas party?! We will have tunes by Salty Beats, food by The Kitchen Garden and plenty of beers for everyone. So come celebrate Christmas with us!