From Bar Shouts and Tap Takeovers to Beer Festivals and Live Music, check out what we have going on for the month of July below.

Thursday 5th: Bar Shout at Fifth Province, St Kilda
Thursday is pretty much Friday, right? Why not celebrate that with joining us at Fifth Province, St Kilda from 6.30-7.30pm on Thursday the 5th for 'Our Shout!'

Friday 6th: Cornerstone Twilight Market, Currumbin Waters
Looking for something to do this Friday? Well, head along to Cornerstore Stores in Currumbin and you can catch our XPA and Strong Pale on tap at Stable for the Twilight Market happening from 4 - 7 pm. Eat. Shop. Sip, with delicious cheese platters on offer and live music, all you need is an empty stomach and a picnic rug. Find out more info here.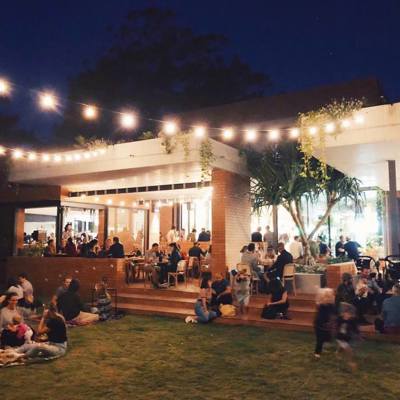 Friday 6th- Sunday 8th:
Adelaide Beer & BBQ Festival
Adelaide Beer & BBQ has arrived, and trust us when we say you do not want to miss it! Pair 60 of the best Australian and international beer & cider exhibitors with some of the country's best chef's cooking up a BBQ storm, and you've got yourself one hell of a festival!
This huge 3-day festival is equal parts, BBQ, beer and entertainment. With a curated program of masterclasses, forum discussions, on-stage competitions (including the infamous Beer Bod Wet T-Shirt Championship), vinyl store, merch markets, barber shops, tattooing, hot sauces, rubs and family program for the Sunday rounding it out to make this festival enjoyable for just about anyone! Click
here
for tickets.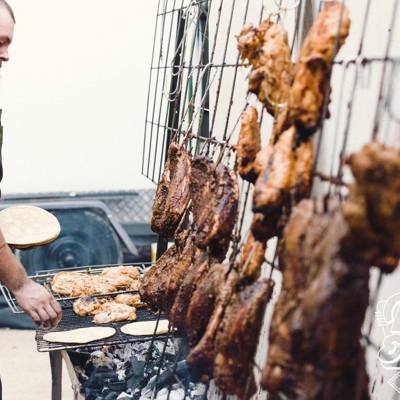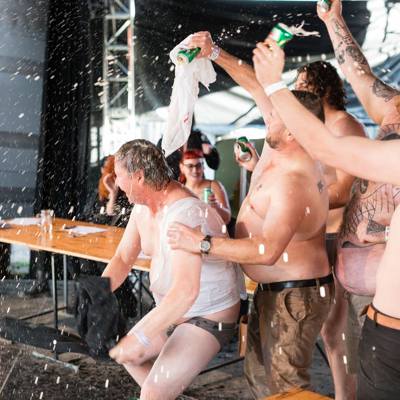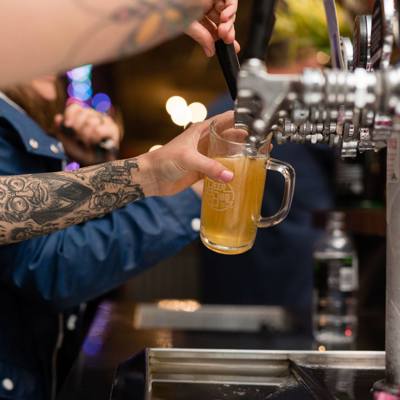 Friday 6th:
Lily Budisa live at Balter HQ

Our favourite local female artist, Lily Budisia is back at Balter to serenade you for 3 hours at Balter HQ. Entry is free, so come along and enjoy a beer or two, listen to some epic live music and grab some delicious American style burgers from
Little Havana Food Truck
.
Friday 6th: Tap Takeover at Jack Greene Hotel, Hobart
People of TAS, your time has come, we've finally got an event for you. You can catch all of our beers at the Greene Hotel in Hobart, for the best Tap Takeover yet. Psst, there may even be a Limited Release on tap, but you'll only know if you go.

Friday 6th: Beer Tasting - Tweed Height Cellars
Curious to try our beer? Well now is your chance. Catch our team at Tweed Heights Cellars from 3-6 pm for a beer tasting.

Saturday 7th: Teneriffe Festival
If you're heading to the Teneriffe Festival in Brisbane this weekend, then make sure you look out for the big white 'Thirsty?' sign. There you will find the pot at the end of the rainbow, aka Balter Tinnies. Serving all four of our beers, you can catch up our pop-up tinnie bar at the Reef Seafood Stall all day. For more info on the festival, click
here
.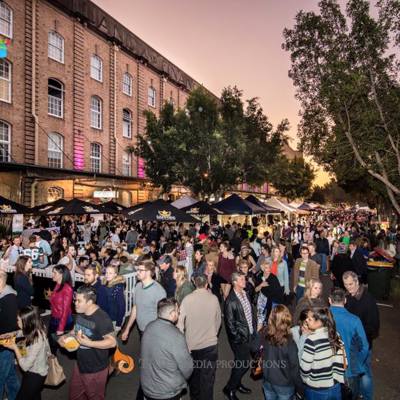 Sunday 8th: Pop Up Tinnie Bar at Brunswick Hotel
We're back at the Brunswick Hotel, this time to support live music act, Salmonella Dub Sound System. You can catch our beer both on tap and at our pop up tinnie bar all afternoon. Music and good times kick off at 4 pm! Click here for more info.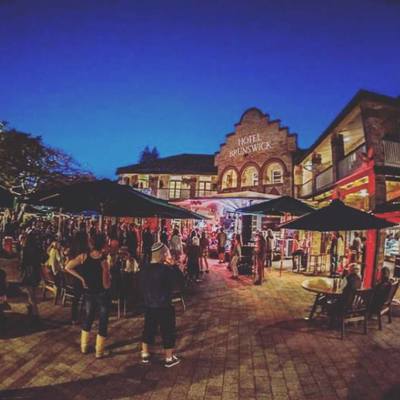 Wednesday 11th: Pop Up Tinnie Bar, Isles Lane
Footy & Froothies, happening at Isles Lane for the final match of the State of Origin series. Just look out for our pop-up tinnie bar and friendly staff!
Friday 13th: Bar Shout at Fancy Hanks
Did you know that Friday the 13th is considered to be an 'unlucky' day in Western cultures? Well, we're here to break that suspicion because this Friday the 13th is about to be your lucky day. How? Head along to Fancy Hanks BBQ from 5-6pm for an epic feed and our Balter team will shout you a beer or two.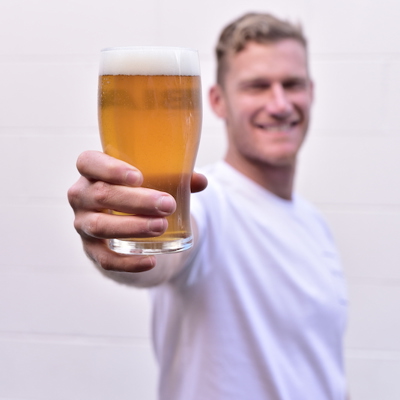 Friday 13th: Simon Doe Live at Balter HQ
Come down and enjoy some live music at our Balter taproom on Friday 13th July, and enjoy the sweet sounds of Simon Doe. Playing from 4-7pm and food by The Weiner Haus.
Friday 20th: Dave Murray Live at Balter HQ
Head along to Balter HQ and catch Dave Murray playing live from 4-7pm. Entry is free, and the beer is cold.
Saturday 21st: Regional Flavours Festival, Southbank Brisbane
You can catch us at the Regional Flavours Festival at Southbank, Brisbane on Saturday 21st July. We will be swinging beers all day at the Hunting Club marquee. Click here to find out more.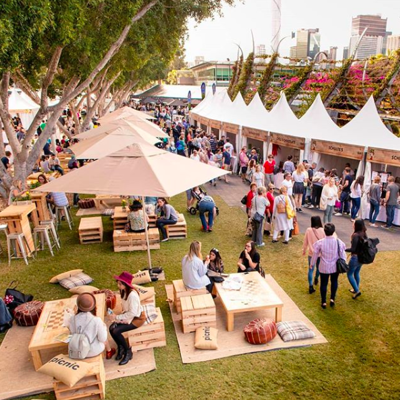 Thursday 26th: Beer Tasting, Valley Wine Shop, Brisbane
Head along to Valley Wine shop to taste some of our finest beers, XPA, IPA, Strong Pale and Pilsner.
Friday 27th:
Benny D Williams Live at Balter HQ

Music royalty on the Coast, Benny D Williams has been on the scene for over 20 years and he is hitting Balter HQ to serenade you for 3 sweet hours from 4 - 7 pm. Benny is a born entertainer. He will excite you, entice you and leave you feelin' groovy. Entry is free so bring the whole family for a night of good music, good beer and good times.
Saturday 28th: Beer Tasting, Dan Murphy's, Kawana Brisbane
Brissy Folks...want to try before you buy? For all the curious not-yet-Balter-drinkers and established Balter drinkers who just want some free beer, out there; head along to Dan Murphy's Kawana grand relaunch from 9-12pm for the best beer tasting you've ever had.
Saturday 28th - 29th:
Winter Wine Festival, Sanctuary Cove, Gold Coast

You can catch us alongside local breweries, Lost Palms, Black Hops and Green Beacon at the Winter Wine Festival at Sanctuary Cove Resort. Running from 11 am- 6pm, the festival features a tasting trail of a range of local and international wineries & food and now beer! Find out more here.
Sunday 29th: James St Food and Wine Festival, Brisbane
Raise a glass for the seventh annual James St Food and Wine Trail – a weekend of culinary merriment that celebrates the spirit of collaboration, good food, and enjoyment that infuses our community's diverse dining scene.
With all four of our beers on offer, you can find our beautiful white tinnies located at the Reef Seafood tent. Come join the fun with James Street's finest as they present an outdoor culinary marketplace with a street-style fare, pop-up bars and fun for the whole family. For more info, click
here
.