'COME TOUCH OUR TROPHY' AIBA Champions Tour with Green Beacon & Blackmans Brewery
We're still over the moon that our unsuspecting Strong Pale Ale took out 'Champion International Pale Ale' at the AIBA alongside our pals Green Beacon and Blackmans Brewery, so we decided to fill up a few fresh kegs of Strongey (plus a few other goodies) and take it on the road for a national tour, as you do! Check the dates and come say gday!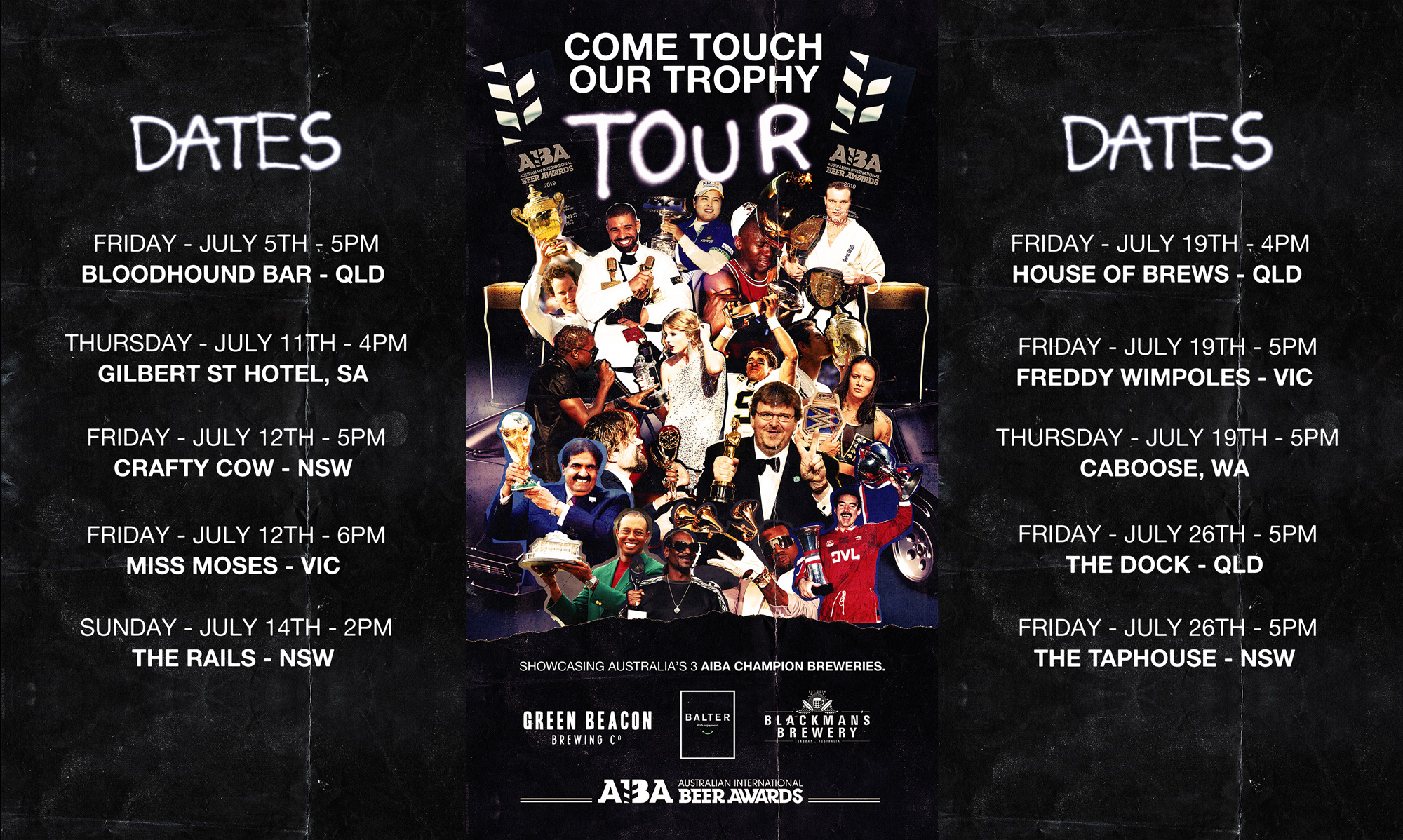 Beachside Blues & Brews, Airlie Beach | QLD
Friday 5th July | 2 till 10pm
Pringle Rd | Airlie Beach | QLD
The name says it all! We'll be pouring HAZY IPA, our new Lager as well as XPA, Captain Sensible, Pilsner plus our Handsome Elvis Nitro Stout for good measure. Come pop your head in from 2 till 10pm and dip into great beers and Australian Blue's Acts -- More info right over here : https://www.northerlies.com.au/beachside-blues-and-brews-festival-5th-july-2019/


We're bringing a stacked line up of our award winning beers to three ripper venues this July.
Come enjoy the most fresh batches of our Limited Release HAZY IPA, IIPA, Lager & the AIBA Champion Strong Pale Ale - See ya there!
Lost Bills, Bunbury / WA
Saturday 13th July | From 3pm
41 Victoria St, Bunbury WA 6230
Dr Mauve Bar And Lounge, Bright / VIC
Saturday 13th July | From 3pm
100 Gavan St, Bright VIC 3741
Miss Marys, Mount Hotham, VIC
Sunday 14th July | From 4pm
Mount Hotham Alpine Resort, Hotham Heights VIC 3741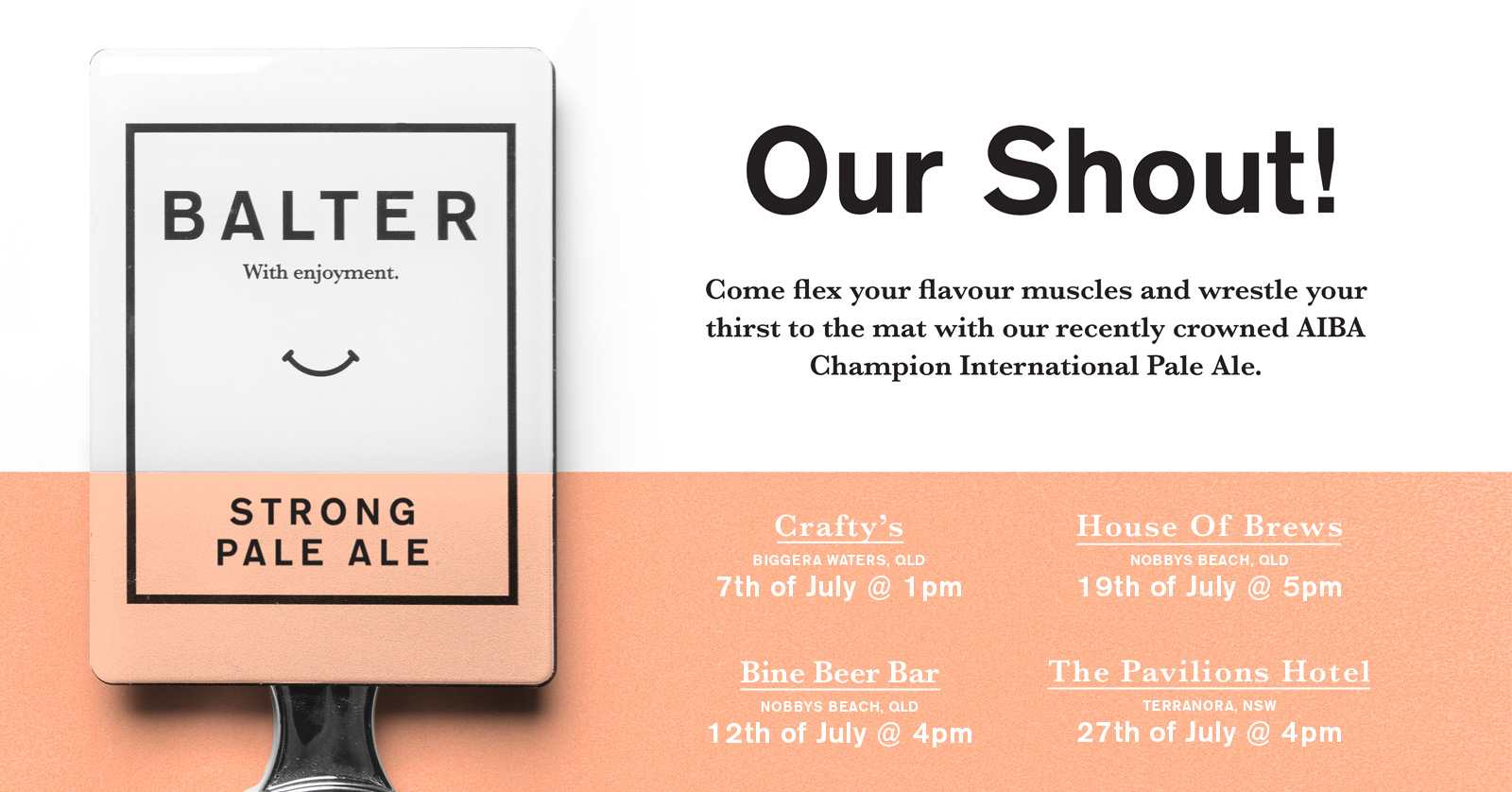 James Street Food & Wine Trail, Brisbane / QLD
July 25th - July 28th
James St, Fortitude Valley, Brisbane QLD
The eighth annual James Street Food & Wine Trail (JSFWT) event returns in July! James Street's finest chefs swap their kitchens for market stalls to offer restaurant quality picnic fair and Balter will be there serving our whole range of tinnies as well as a new addition to the line up! For the full list of delicious events and activities head to www.jamesst.com.au/jsfwt19
Beer, Footy N Food, Sydney / NSW
July 27th | From Midday
22 Centennial St | Marrickville | NSW
Join us on the famous Henson Park hill for one of the most unique home game experiences in the country as we combine three loves - BEER FOOTY & FOOD!! We'll be getting tendonitis in the wrist cracking our whole range of Balter tinnies all day