It's official...we're already halfway through the year (I guess we should start on those resolutions now)! With a huuuuge six months of events already; the next six are not looking any different. To celebrate the halfway mark, June is our most generous month yet, with a heap of bar shouts and tastings on offer (aka free beer), you definitely don't want to miss out on these. Check it out below:


Friday 1st: Live music at Balter HQ: Tahlia Matheson
We are pleased to welcome Tahlia Matheson through the Balter doors, to kick off the first of the live music acts for the month. With soft acoustic sounds, you can catch Tahlia playing live at our taproom from 4-7pm. Doors open at 3 pm and entry free and make sure you enjoy Locals Hour from 3-5.
Saturday 2nd: GABS Festival, Sydney
GABS Melbourne is done and dusted and now it's time to visit the people of Sydney. We hope you guys are ready because we're coming in hot, think 2 x bars, 8 taps and 4 speciality beers. A one-day event only, the first session has sold out with the second close behind! So check out more info here and grab yourself some tickets while you're at it.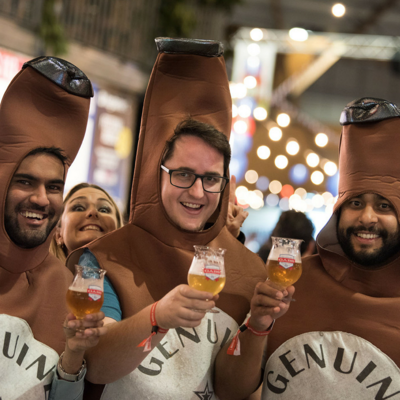 Wednesday 6th: State of Origin beer battles
If you love footy, then there's a good chance you probably love beer. Proudly representing QLD you can catch our XPA up against some NSW breweries at a few venues through Sydney for the duration of the series. For example, The Australian Hotel, Rag n Famish Hotel AND Kirribili Hotel are having a 'Battle of the Beers' with Balter vs Akasha and you can grab $6 tins of our XPA vs. Nomads XPA at Forest Hill Hotel on game nights.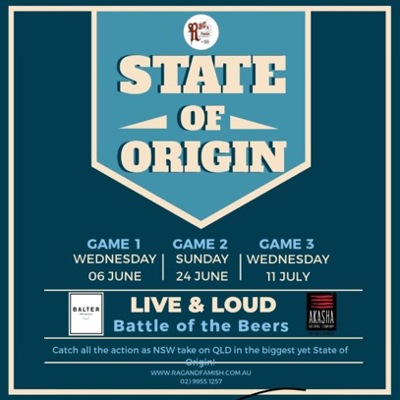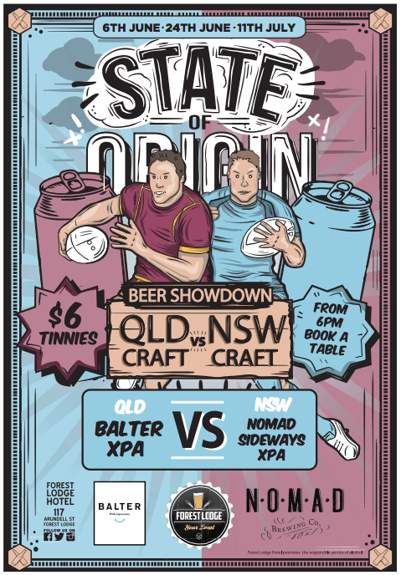 Thursday 7th (and every Thursday after that): Tacos & Tins
How good are tacos? And how good are tinnies? What about both?! And for only $5 each! Introducing Tacos and Tin nights, gracing the Balter taproom every Thursday from 3pm-8pm. Tacos supplied by the best Mexican on the coast, Zicatela and XPA and Pils tinnies by us.

Friday 8th: Bar shout, Mitre Tavern
To our loyal Melbourne community, we'd love to shout you a beer or two. You can catch our lovely VIC team (Luke and Dave) at Mitre Tavern from 3-6pm on Friday 8th. Known for their delicious burgers and drool worthy steaks, Mitre Tavern sounds like the perfect place for a bar shout.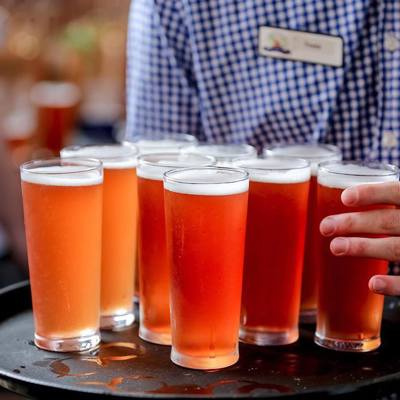 Friday 8th: Live music at Balter HQ: Dave Murray

Come along to Balter HQ and catch Dave Murray, as he makes his first Balter debut on Friday 8th June. Playing from 4-7pm, entry is free.
Friday 8th: Bar shout, Manly Hotel Brisbane

Brissy folks, it's our shout! So make sure you head along to Manly Hotel on Friday 8th June between 5-8pm and enjoy a schooner on us.
Friday 8th: Beer tasting, Cellarbrations Cabarita
Curious to know what the Strong Pale Ale, XPA, IPA or Pilsner tastes like before you buy?
Well, head
along to Cellarbrations in Cabarita between 3-6pm to taste test our range.
Friday 8th June: Bar shout, Cabarita Hotel

It seems like Cabarita is the place to be on the 8th of June! Once you've finished tasting our beers at the local Cellarbrations head on over to the Cabarita Hotel to enjoy some more beer. Enjoy a schooner of our finest, the XPA whilst catching up with mates, having a good feed or maybe just even winding down the week, whatever your reason, our team will be ready to help you wet that whistle!

Friday 15th: Live music at Balter HQ: Ondre Davis
Young and talented Gold Coast local, Ondre Davis will be hitting the mic at our taproom on Friday 15th June from 4-7pm. Come along and enjoy a night of good food, good beer and good entertainment.

Friday 22nd: Beer tasting, Salt Bar Bottleshop
Another Friday means another Balter tasting! This time we will be setting up shop at Salt Bar Bottleshop in Kingscliff. Swing by anytime between 3-6pm.
Friday 22nd: Live music at Balter HQ: Jason Delphin
With a contemporary blend of blues/ folk, Jason Delphin is ready to help you wind down your week, or get you in the mood to kick start your weekend. Join us for some fresh beer and delicious food and enjoy the sweet sounds of Jason Delphin from 4-7pm.

Sunday 24th: Balter and Young Henry's Long Lunch, Pig 'n' Whistle
If you're looking for the best place in town to watch the second Origin match, then you'll want to read this. Located in Brisbane's Fortitude Valley, Pig 'n' Whistle is hosting another late long lunch, this time with Balter and Young Henry's. For only $60, you will receive 4 courses matched with 8 beers (1 from each brewery). The lunch kicks off at 2pm and if you want to grab tickets, click here.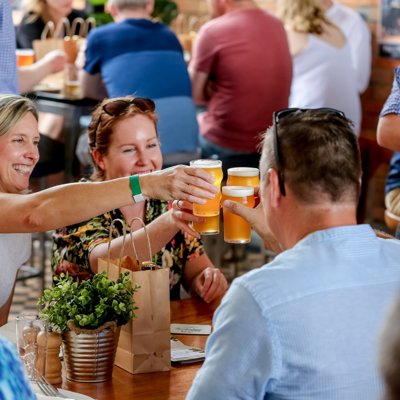 Friday 29th: Live music at Balter HQ: Benny D Williams
Music royalty on the Coast, Benny D Williams has been on the scene for over 20 years and he is hitting Balter HQ to serenade you for 3 sweet hours from 4 - 7 pm. Benny is a born entertainer. He will excite you, entice you and leave you feelin' groovy. Entry is free so bring the whole family for a night of good music, good beer and good times.
Friday 29th: Pop up Tinnie bar, Kingscliff Hotel
Known for one of the best beer gardens in Northern NSW, we are lucky enough to have a tinnie pop up bar at Kingscliff Hotel on the same night music royalty, Spiderbait is playing! With all four of our core beers on offer, come grab a tinnie whilst you groove the night away. Just look for the 'Thirsty?' sign :)