Friday 2nd: Balter vs. Akasha in a Beer Rumble
Beer Rumble is happening again at the New Brighton Hotel, Manly. Head along and get involved, as we go head to head against Akasha Brewing Company in three rounds to take out this months Brew Champion. More importantly, there will be $5 schooners all night, give aways and $10 fried chicken burgers, yum! Find out more here.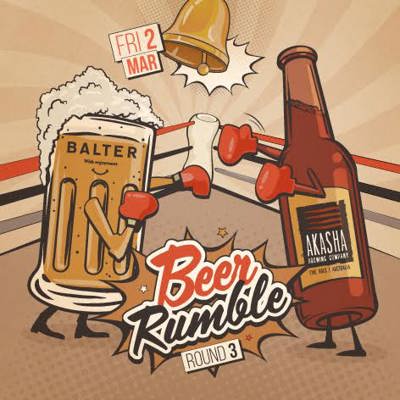 Sunday 4th: Motosocial at Surfers Sandbar
The GC's coolest (motor) bike ride is on again. Motosocial is an annual event dedicated to bringing all custom bikes together for a ride, display and play type of event. Kicking off at 10am, Balter is happily sponsoring the Motorsocial again this year, so head on in to Sandbar Surfers Paradise, and grab a Balter while you check out all the bikes on display.


Friday 9th: Bine Beer Bar lunch
Come join us for lunch at Bine Beer Bar in Nobby's Beach from 12pm onwards. For only $60 you will be treated to a 3 course meal and plenty of cold beers to keep you beer-hydrated. Bookings are essential, find out more here.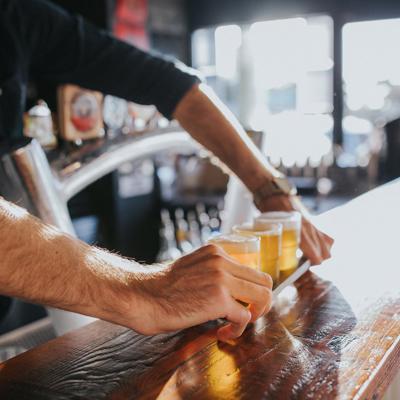 Friday 9th: Free the Genie live at Balter HQ
Introducing Gold Coast duo, Free the Genie - 2 men and their robot, levelling a fresh path with their unique yet familiar expression of funk. Electro psychedelic live shows governed by groove, science and spontaneity. Comfortably unconventional. Come along on the night and enjoy some good music, great beers and good grub. Balter taproom opens from 3-9pm with food on the night by Barraca! Entry is free.


Saturday 10th: Stone and Wood and Balter Long Lunch at Pig 'n' Whistle.
The Stone & Wood and Balter Long Lunch will consist of a four course meal with matching beers in Pig 'N' Whistle Brunswick Street's celebrated outdoor beer garden! You'll have the opportunity to meet the brewers, eat good food and discuss the beers, the brewing process and learn from the industry experts about food and beer pairing! Tickets are $55 and will be going quick, so please call Pig 'N' Whistle Brunswick Street on 3852 6420.


Saturday 10th - 18th: Brewsvegas
For the entire week of Brewsvegas you can catch us on tap pouring the IPA and limited release IIPA at Tipplers Tap, South Bank. If you want to find out more about Brewsvegas and what's on for the week, then click here.
Sunday 11th:
Surfing Chefs for SurfAid at The Farm, Byron Bay

On Sunday March 10th, our good friends at
SurfAid
will be hosting their annual Surfing Chef dinner at The Farm, Byron Bay. Surfing World Champions and SurfAid Ambassadors, Tom Carroll and Mark 'Occy' Occhilupo will hang up their boardies to join several renowned chefs from all around the country, in the Three Blue Ducks kitchen. Come along and enjoy a night of great food, good beer and good times all in the name of charity. Grab your tickets
here
.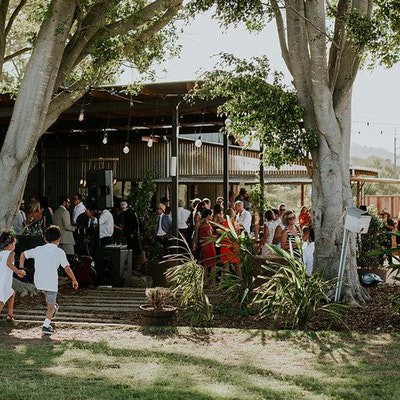 Thursday 15th: Meet the Maker at
House Of Brews
If you love Balter, or just beer in general, then come along to
House of Brews
on Thursday 15th March and enjoy a beer with the man who makes the magic we like to call 'beer', our head brewer, Scott Hargrave. You can catch Scotty between 5.30-7.30pm where he will be taking a master class, answering some questions and of course sharing a brew, with all of you! P.S There may even be a special limited release making an appearance. To find out more click
here
.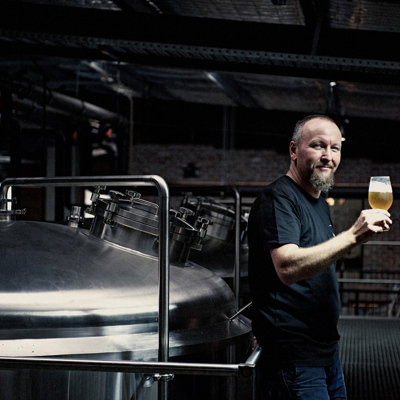 Sunday 18th:
Hot City, Cold Beer x Collective

We are teaming up with another local venue this month, Gold Coast hot spot,
The Collective
, to bring you
Hot City, Cold Beer.
Come join us for an afternoon of live music, a DJ set, cold beer, good food, and good times. So pick up the phone and book the babysitter, because you won't want to miss out on this.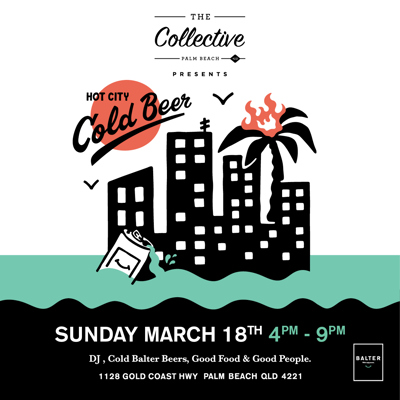 Friday 23rd: The James St Preachers live at Balter HQ
Local artists Jamie Kasdaglis and Matt Lye, better known as 'The James St Preachers' are hitting Balter HQ for a 3 hour set on Friday 23rd March. Described as 'moaning and Stompin Street Style Blues' these boys are perfect to kick off your weekend with. Come enjoy an ice cold brew some food and kick back, relax and enjoy the epic sounds of The James St Preachers. Entry is free.

Thursday 28-29th: Beer Shout at Brunswick Hotel
Pull up a seat under the beautiful big jacaranda trees, smell the fresh ocean air, watch the sun go down and enjoy a beer on us! We will be hosting a bar shout from the 28-29th at Brunswick Hotel. You will also catch Tijuana Cartel on both nights as they record and film their new film clips, win, win!