The most amayzing month of the beer calendar year is upon us, and although it maybe mayhem for some, don't dismay, Balter has it all under control. From beer tastings, pop up BBQ's, to beer festivals and book launches, this may be the biggest month of the year for us. Sorry, correction it IS the biggest month of the year!

Enough chit-chat, let's get started....

Friday 4th: Beer tasting, Quench Broadbeach

May the fourth beer to enter the Balter family be with you (sorry, had to do it!) Curious to know what the Strong Pale Ale, XPA, IPA or Pilsner tastes like before you buy? Well, head along to Quench in Broadbeach between 3-6pm to taste test your new favourite beers.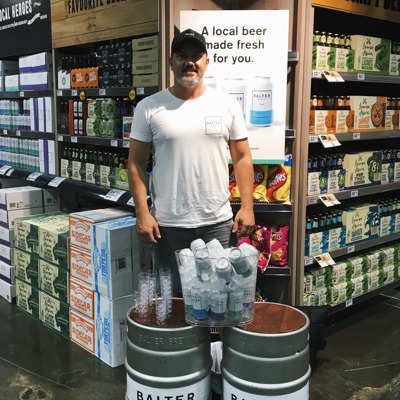 Friday 4th: Beer tastings at Salt Bar, Kingscliff

GC local or live in northern NSW and looking for something to do on a Friday night? Well head down to Salt Bar and Bistro, Kingscliff to join in on a fun night filled with craft beer education, tastings and delicious wood-fired pig on the spit (drool) for only $29 p/p. To find out more click here.

Friday 4th: Live music at Balter HQ - Benny D

Music royalty on the Coast, Benny D Williams has been on the scene for over 20 years and he is hitting Balter HQ to serenade you for 3 sweet hours from 4 - 7 pm. Benny is a born entertainer. He will excite you, entice you and leave you feelin' groovy. Entry is free so bring the whole family for a night of good music, good beer and good times.


Saturday 5th: Byron Bay Craft Beer Festival
We are super pumped to be apart of this family-friendly festival that will feature over 20 of the finest breweries and over 75 craft beers and ciders as well as local food trucks and live entertainment for that quintessential Byron vibe. There will be live brewing demonstrations, kids entertainment and a whole lot of fun to be had. If you want to head along, check out more info here.
Sunday 6th: JR's Smokehouse at Balter HQ


Keep those stomachs empty because
JR's Smokehouse BBQ
is back and will be serving up a storm from 12 pm on Sunday 6th May. Think Texas style BBQ ribs, beef brisket and spicy mac 'n' cheese all ready to be washed down with a fresh cold beer.
Walk-ins only. Come one, come all. See you there.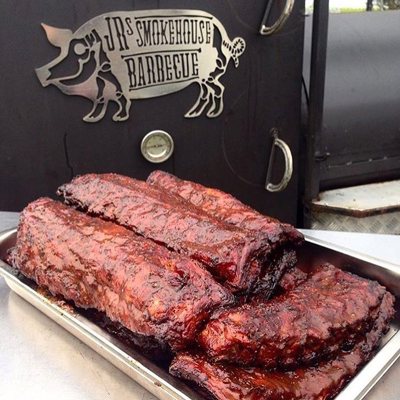 Friday 11th: Live music at Balter HQ - Elska


A hurricane of harp engulfed in an unconventional love affair with a loop pedal. Timelessness romanticized with technology. ELSKA is a mould breaker and heart taker who is unapologetically pop. Catch her at Balter HQ from 4 pm on Friday 11th May. Entry is free.
Sunday 13th - 20th: Good Beer Week


Good Beer Week
,
or more commonly known as the '
best beer week in the world
' is back on again! Yep, we know, we can hardly wait either. From what was just a small idea between a few friends, Good Beer Week, is now a global festival made up of over 300 events around Melbourne and Victoria that attracts more than 75,000 people from Australia and overseas.
So if you're ready to taste some of the best craft beers to ever hit your lips, then be sure to check out the link below for more details about
GBW
. Balter will be down there in full effect and we'd love to share a beer with you.
Tuesday 15th: Tap takeover at the Great Northern Hotel

Join us for a massive tap take over at one of Melbourne's greatest pubs, The Great Northern. Happy Hour Every Hour is about never before seen beers, raising money for charity, and giving away awesome Balter prizes on the hour every hour. You can meet the brewer and hang with the entire Balter team... the boys have been known to play the odd bar game so be prepared to have some fun!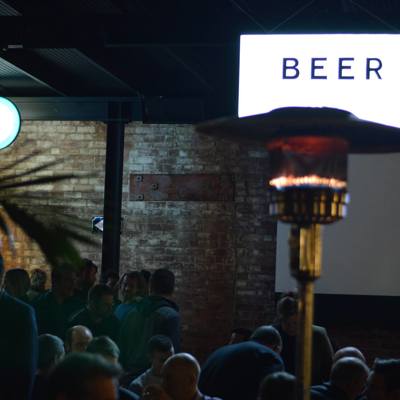 Wednesday 16th: Tins of Glory World Championships, Third Day Warehouse

Do you love beer? Do you love sport? Then come play Tinnie Hurling, the world's greatest beer sport!
Shuffleboard just got injected with steroids, beer and a little aluminium. Welcome to TINS OF GLORY, where the humble tinnie hits centre stage as an implement of mass game action.
How does it work? Teams of two get 4 tinnies per team and 20 seconds to slide them down a 6m long bench, aiming to get closest to the 'pleasure zone' at the end. Highest score progresses to the next round. The winners will receive prizes valued at $2000 and enjoy the prestige of being the first World Champions of possibly the funnest game to ever be played in a bar.
Entry is $20 for your two-person team, which includes a tinnie each (to drink not hurl) on arrival. Spectator entry FREE. For more info click here.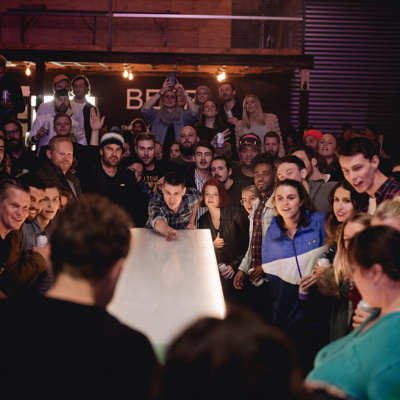 Thursday 17th: AIBA Awards

The Australian International Beer Awards is the largest annual beer competition in the world, assessing both draught and packaged beer and we are lucky enough to be able to enter six beers for this year's competition, including our XPA, IPA, Pilsner, Black Metal Disco, Strong Pale Ale and IIPA.
Last year we were blown away after taking out,
Best International Pale Ale, Best New Brewery
and
Best Medium Sized Brewery
as well as a few other Gold, Silver and Bronze placings. Although awards aren't everything and we certainly don't make beer, for this reason, it was nice to be recognised for the hard work and dedication that our team has put into making good beer and being advocates for the good beer movement.
We're looking forward to being apart of an awesome night again this year.

Thursday 17-20th: Noosa Food and Wine Festival

Come along and join us for our first debut at the Noosa Food and Wine Festival. Running over two days, this luscious event caters for all. From delicious food, wine and beer to entertainment all day long, what better way to watch the sun go down then with a drink in hand, right on the beach. Grab your tickets here.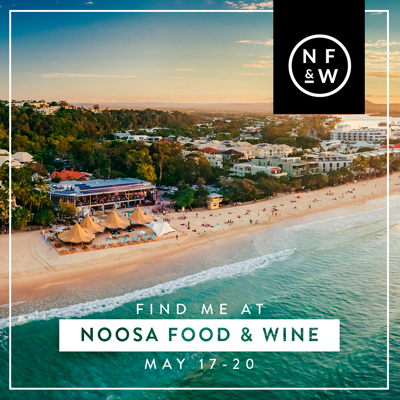 Friday 18 - 20th: Great Australian Beer Spectapular
The biggest and best beer festival is finally upon us! We have only been waiting a lifetime for this too arrive (ok not really, but it feels like it!). The Great Australian Beer SpecTAPular, AKA GABS is hitting the Royal Exhibition Building. Melbourne from May 18th-20th.

This year you will catch us upstairs with a 6x3 setup. With an 8 tap system available, we will be pouring our core range as well as a few limited releases. You definitely don't want to miss out on these. Tickets are selling fast so make sure you check out more info here.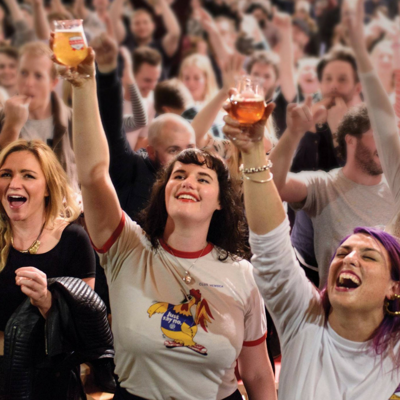 Friday 18th: Live music at Balter HQ - Matt Armitage

Matthew Armitage is an accomplished multi-instrumentalist, songwriter and singer from New Zealand. He will be playing at Balter HQ from 4-7pm, entry is free.

Friday 25th: Live music at Balter HQ - Free the Genie

Introducing Gold Coast duo, Free the Genie - 2 men and their robot, levelling a fresh path with their unique yet familiar expression of funk. Electro psychedelic live shows governed by groove, science and spontaneity. Comfortably unconventional. Come along on the night and enjoy some good music, great beers and good grub. Entry is free.

Friday 25th: Tim Hawken Book Launch

Drink beer, do good. Join us for Australian author T.S. Hawken's book release of his upcoming novel If Kisses Cured Cancer.

Inspired by his own experience of being the recipient of generosity when his wife, Tara was battling cancer, Hawken has decided that all book and beer sales from the night will be donated to the charity, Love your sister.
"When my wife Tara was battling cancer, we only barely kept our heads above water because of a charity event organised by friends," he explains. "That sense of gratitude can't really be understood unless you feel it yourself, but I hope this gesture goes a little way in paying some of that kindness forward."

The night is open to the general public and entry is free, so come along and grab a few beers, all in the name of charity.
For more details head to
timhawken.com