Ahh the summer sun has arrived...beers by the pool are in full swing and Dads chucked a few shrimps on the barbie...what a time to be alive!
If you want to know what we're up to or where you might catch us, check it out below. Hopefully we'll see you around the streets!


Friday 3rd November: Sandbar
Recently renovated Surfers Paradise hot spot, Sandbar, is launching its new events package this Friday from 6pm. Although an invite-only event, Balter is proud to sponsor the event with a selection of our favourite tinnies on offer throughout the night.

Saturday 4th November: Gold Coast Crafted Beer Festival
Quite possibly the most exciting festival to hit the GC this summer. You can catch us at Broadbeach parklands from 12-8.30pm alongside other local breweries such as Green Beacon, Lost Palms (the new kids on the block), Burleigh Brewing Co, Currumbin Valley brewing Co, Fortitude brewing, Black Hops and more. We will be pouring our forefront four as well as TWO specialty beers. Grab your tickets here.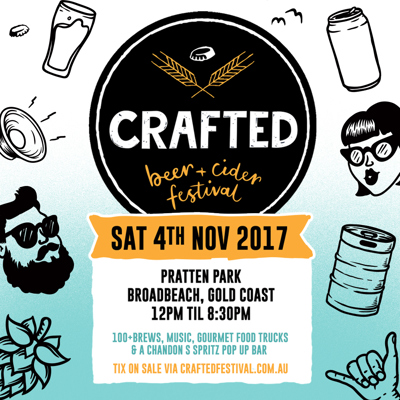 Sunday 5th November: Mick Fanning's Softboard Launch
Balter Co-founder and World Champion surfer, Mick Fanning, will be hosting the launch of his new MF Softboards brand at our taproom from 4pm onwards on Sunday 5th November. With several designs on display and a full wall of beers to choose from, we're confident it will be a good time all round!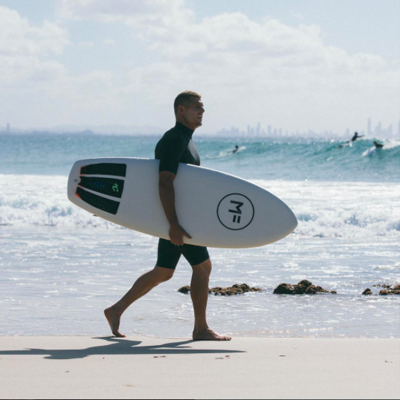 Saturday 11th November: Tins Of Glory Summer Tour - Beach Hotel Byron Bay
The world's funnest game with beer is coming to The Beach Hotel Byron Bay! The best part is you can be a part of it. The winners will receive a Balter prize pack and enjoy the prestige of being flown to Good Beer Week, Melbourne 2018 and compete at the World Championships.
Entry is FREE but be quick to register your team because spots will fill fast.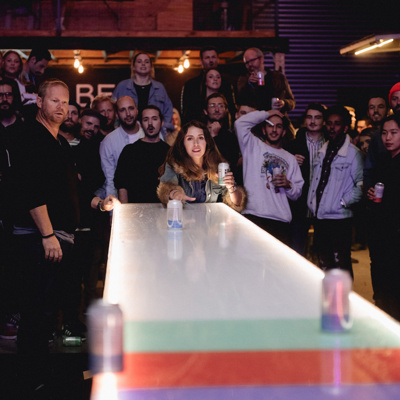 Thursday 16th November: A Dollar a Week Charity Event
"Half the world can afford it and the other half could use it"


An amazing NFP charity, known as 'A Dollar A Week' will be hosting their launch event here at Balter. ADAW is a 100% model, which means that 100% of donated funds are given to the project partners, and the best part is, YOU CHOOSE which one gets your dollar each week.
We would love to invite any of the local and surrounding community to come along on the night. Tickets are only $20 and that includes a free drink on arrival. For more info about this charity click
here
and for tickets click
here
.
Thursday 16th- 25th November: QLD Craft beer week at Woolly Mammoth
Our flagship beer the XPA will be pouring at Woolly Mammoth Alehouse for QLD Craft Beer Week during the 16-25th November. The opening party is at Woolly Mammoth on 16th November where our Brisbane rep, Jeremy, will be pouring (and most likely drinking) for the night.
Sunday 19th November: Warner's Bay Beer Festival
Celebrating its 11th anniversary, the Warner's Bay Craft Beer festival is set to be a hit again this year. We will be pouring Tinnies all day and we might even chuck in a mystery beer...watch this space. Tickets
here
.

Friday 24th November: Hotel Brunswick

HELLO SUMMER! Join the Balter team at Hotel Brunswick for an arvo of beer, music, food and the world's largest game of head or tails. We'll also be raffling off BEER FOR A YEAR to raise money for the local surf club. We can't wait to see you in the Bruns Beergarden! Friday, 24th November.


PS. You may catch some of our co-founders Mick and Bede (most likely on the dance floor) but also pouring a few Balter's. Additionally, our Head Brewer, Scotty Hargrave, will also be onsite to talk all things beer. We would love to see you there, so come join us at one of the best Aussie pubs and let's say
Hello Summer
together :)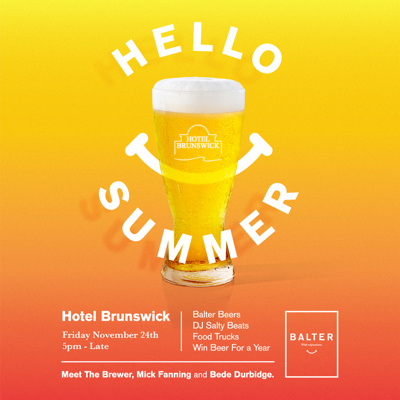 Saturday 25th November: Sunshine Coast Beer Festival

Wrapping up our November events, you will find us at the Sunshine Coast Craft Beer Festival. An event not to be missed for anyone who appreciates good company, excellent beer and a long tale or two. Come an have a great afternoon with friends, family kicking back on the green to some of
Australia's best local talent
headlined by
The Lyrical.