From Beer Festivals and brewers talks, to charity events and tinnie hurling competitions, we have quite a full events calender this warm season. In order for us to keep on top of it all, and for you to be able to have a one stop destination to find out what's on with Balter, we decided to create a 'What's on' blog, that we will be dropping monthly.

Let's have a look at what's on for October.
Sunday 1st: Flying Duck Tap Takeover

Flying Duck will be making all your beer dreams come true, why? Because not only do they have our XPA, IPA and Pilsner now on tap, they will also have our EXCLUSIVE limited edition Märzen beer. We guarantee visiting these guy will be well worth it - oh and did we mention, our beers are taking over all 31 days of the month.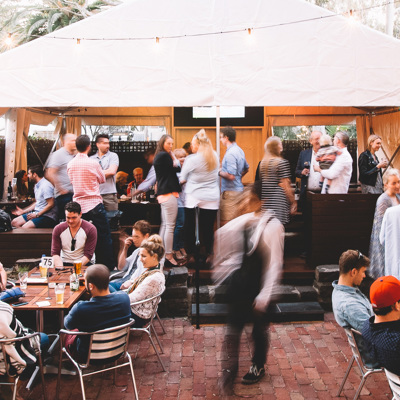 Thursday 12th October: JB's Tap Takeover

Balter Tap takeover and bar shout is happening at JB'S Dee Why from 7-9pm. So make sure you pop by and grab a beer or two, because who doesn't love a free beer!
Friday 13th - Sunday 15th October: Australian Heritage Hotel Beer Festival

Come watch the streets of Cumberland and Gloucester come alive with great Australian craft beer festivities over three days, showcasing more than 30 different Australian breweries, gourmet food stalls, meet the brewer sessions, blind tastings and live entertainment.
For tickets click here.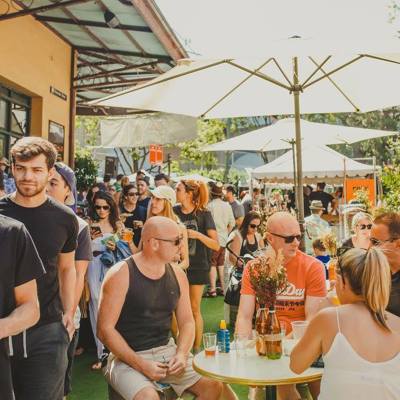 Saturday 14th October: Oktoberfest Brisbane
Running from October 7-14th, Oktoberfest is on again! We are pleased to announce Balter will be releasing a speciality beer for the festival, a take on the traditional German style beer...a Märzen.
Click here for tickets.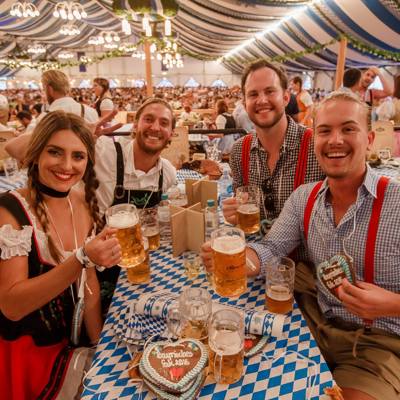 Friday 20th October: Surf Aid event


Surf Aid is hosting a Surf Aid cup on October 21st on the Gold Coast, and we are proud to announce that a Balter team will be entering the competition to raise much needed funds for the amazing charity work Surf Aid does.

If you want to find out how to get involved or just more about what these guys do, click here.

Saturday 21st October: Modus Tinnie Party

We are very excited to announce that we have gathered FIVE of the finest independent breweries in Australia to our brewery to celebrate the mighty CAN!
Join us, Balter Brewing Company, Batch Brewing Company, Green Beacon Brewing, Feral Brewing Company and Pirate Life Brewing on Sat 21st Oct for a ridiculous day of live music, live art installations, bountiful amounts of grub, awesome raffle prizes and of course - some awesome beer in TINS!
Get tickets here!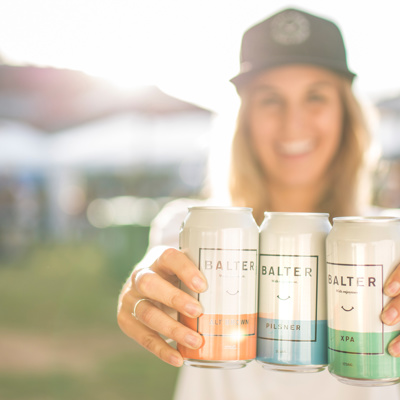 Wednesday 26th October: Tins Of Glory (Sydney Beer Week)
Lawn bowls just got injected with steroids, beer and a little aluminium. Welcome to TINS OF GLORY, a new sport invented by the Balter crew, where the humble tinnie hits centre stage as an implement of mass game action.

You may have seen (or maybe even were lucky enough) to check out The World Tinnie Hurling Championships earlier this year. If you missed out on competing or attending, don't fret, TOG is coming in hot again this Summer.

STOP 1 - Beach Road Bondi As a part of Sydney Beer Week we'll be rolling out stop one of Tins Of Glory - World Tinnie Hurling Prelims on October 26th. Join us as a spectator or participant (aka athlete) for a night of epic music, food, beer, pool, pinnies and Tinnie Hurling! Remember the winning team from each stop will get flown to Melbourne to compete on the World Champs next year! You can book your spot here https://sydneybeerweek.com.au/events/tins-of-glory/ . Get your tix quick because they'll go.