If variety is the spice of life, then experimentation is a jump start to the heart. Our brewing lab has been rolling out the taste trials this year, with a series of Cryo hopped beers that keep things zinging. The latest instalment, Electric Wonderland, takes beer lovers on a trip to flavour town with a hops variety we haven't widely used before. Read on to learn about how Scotty pulled this beer together, where to get it and what to drink it with.
What the can says...
The third act of a four-part experiment, this special-release beer is your portal to a hop-powered world. Lightning bolts of Cryo Idaho 7, backed with flashes of Strata and Sabro, sizzle across your palate, zapping pineapple, citrus, candy, and a sprinkle of coconut, while lean malt supports a snappy bitterness and crackling dry finish. You're now living in your own private Crydaho. You're living in Electric Wonderland.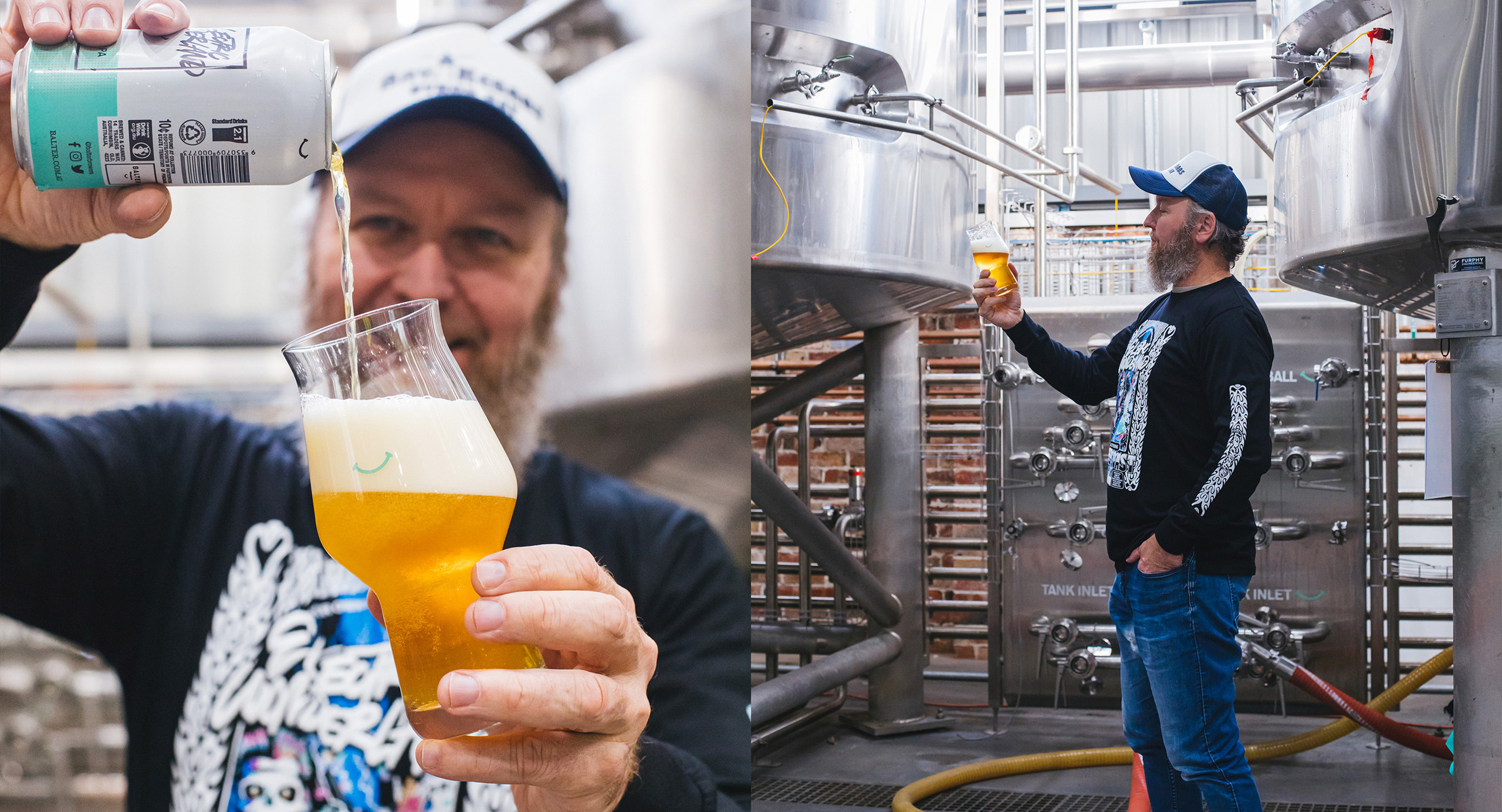 What the Brewer says...

"I'd already been playing around a bit with Idaho 7 and was on the phone with the Yakima Chief Hops team, who mentioned they had some cryo bags of it. I was like, yup, I'll take 'em!" explains Balter Head Brewer Scott Hargrave. "We loved how that cryo process helped refine the flavours of our mosaic beers, so we're keen to expand that and explore how Cryo Idaho 7 brought out the profiles of the support hops we mixed with it. It's always a little nerve-racking introducing something you haven't brewed with a lot before, but that's half the fun too."
Electric Wonderland goes well with...
So which of life's moments does Electric Wonderland light up? According to Scotty, it's a beer to crack for the perfect day topper. Once all the chores are done and the day has been won. With tropical pineapple aromatics, it is best complemented with fresh salt and pepper squid. Otherwise, you could pair it with Karaage chicken or a fish taco. Any food with a light tanginess will create a nice balance with the crisp yet subtly sweet flavour profiles of Electric Wonderland.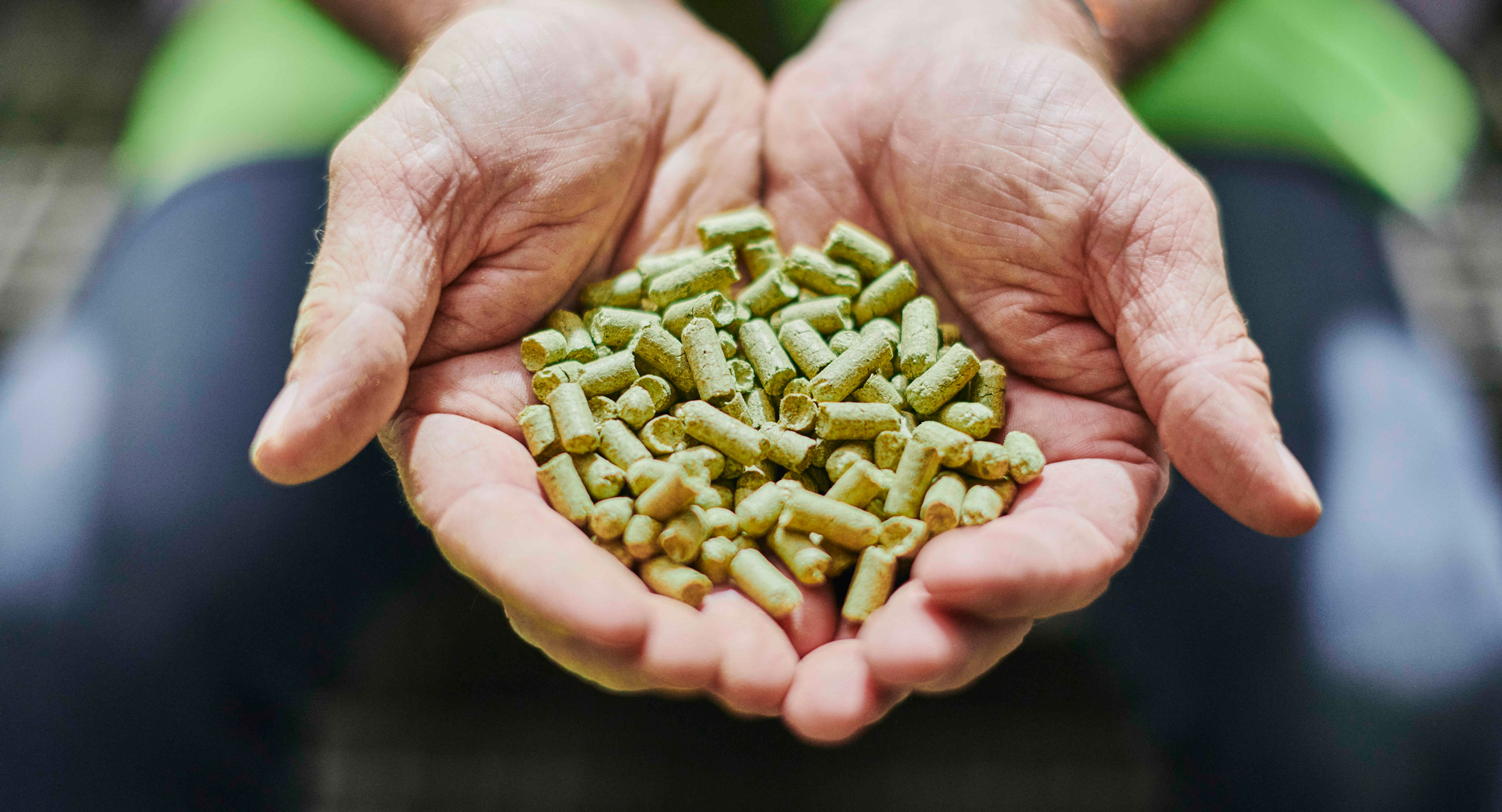 What are Cryo hops anyway?
Cryo Hops are basically the hop flower cones frozen with liquid nitrogen or cryogenic processing. This process can concentrate and intensify the amount of hop aromas and flavours with roughly half of the vegetal matter than the standard T-90 hops.
Our Head Brewer Scotty Says, "Using a Cryo hop instead of a T90 hop would be the difference between painting with a brush and a spray can. In a lot of ways, it's a textual thing - essentially it's another tool to put the paint on, or in terms of beer, another way to create flavour. I chose Cryo hops to help generate the refined but concentrated, explosive flavouring."
"But it is about balance, and I like to use Cryo and regular T90 hops together. Through all of the trials that I've done, I've found that when used well together, you get all the smooth intensity and lustre and all the cut-through and impact that you don't get from either pellet type alone.