What a bloody countdown!

One of our best showings ever in the Hottest 100 went down on Saturday and we just wanted to say a heartfelt thank you.

XPA hit the podium for its 6 consecutive years, and for the third time, Balter registered the most beers in the top 100 with a total of 6.

#2 XPA
#19 HAZY
#21 EAZY HAZY
#40 BUCKET FULL OF NOTHIN'
#44 CAPTAIN SENSIBLE
#92 IPA (AKA THE PURPLE TINNIE)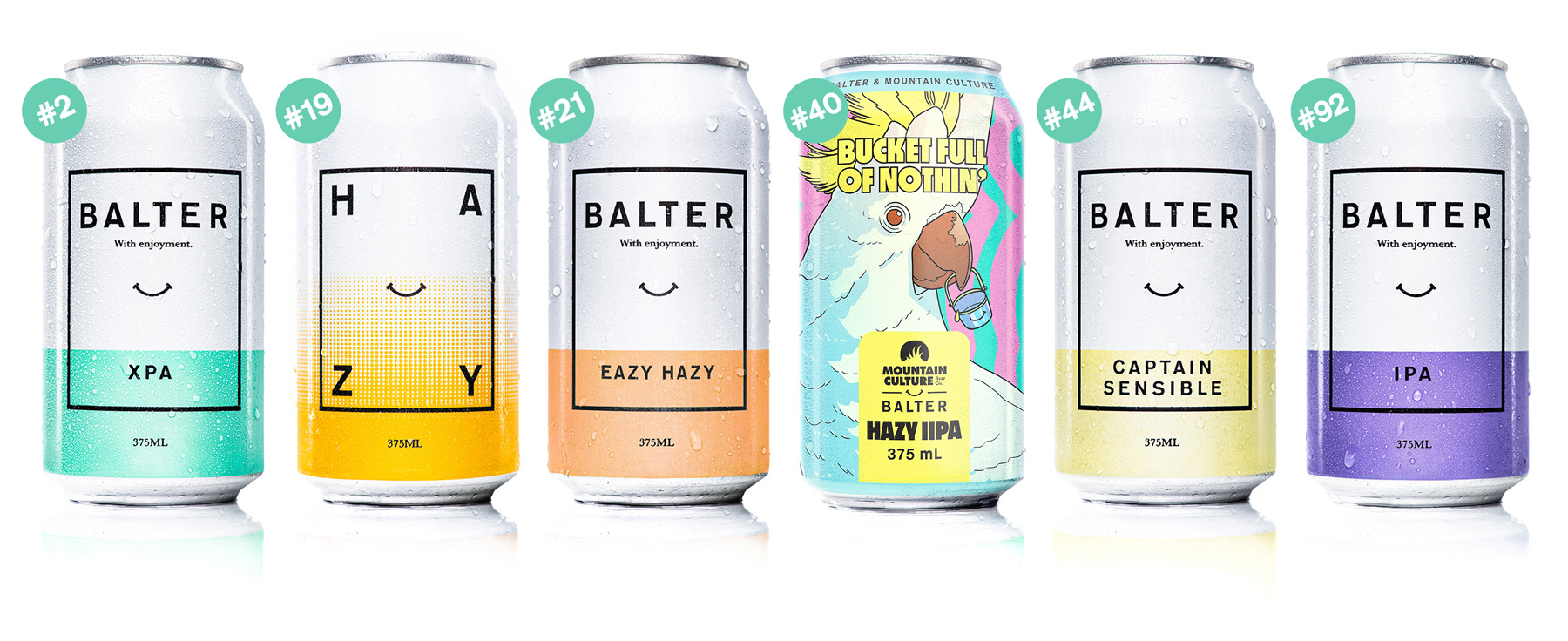 So what does it all mean? >>>impassioned Logie's speech incoming<<< It means we love making good beer, and you love drinking it (and voting for it apparently 😊). When we sold in 2019 we said that 'nothing would change' in terms of our commitment to making the best beer we can for you, and because all breweries say that when they sell, we also said don't take our word for it. We asked that you simply judge us by the beer we make which is how you've always done it. Three years on we feel super proud that we continue to honor that commitment, and even more proud that you're still cheering us on and supporting us the way you do. So Logie's speech aside... thank you!

On another note, how good is Mountain Culture Beer Co.!!! We are over the moon for our mates in the Blue Mountains. They deserve every accolade and success they get and having a new winner like them is a win for good beer. To Richard and Tracy at Bentspoke, 6 years on the podium is a wonderful achievement and a massive congrats to you and the team.

Until next year Balter lovers (and haters) here's to good beer!