Happy Beerthday. Because if you've got a beer, it's a pretty bloody special day.

Lately, it seems we've all got a case of the Locky D's (as we write this blog from home), but that doesn't mean we can't celebrate Beerthdays all over Australia.

From Friday the 6th of August, we're giving away 100 cases of XPA over 100 days.
HOW IT WORKS...
For your chance to win all you need to do is gift it, sing it, or write it and then upload it wherever you play on the internet by tagging @balterbrewers #happybeerthdays.

In this game of skill, we will then draw a winner every day for the next 100 days! Read on to get involved...
---
GIFT IT

ISO may have taken away the ability to have a beer with your mates, but it can't stop you from showing them that you care!

We've set it up so you can gift your mate a 4 pack of XPA and leave them a special message, which we'll do up as a Beerthday Card and deliver it to them anywhere in Australia.

To make it easier we'll even cover shipping, just use the code HAPPYBEERTHDAYS
Go on, show them that you care.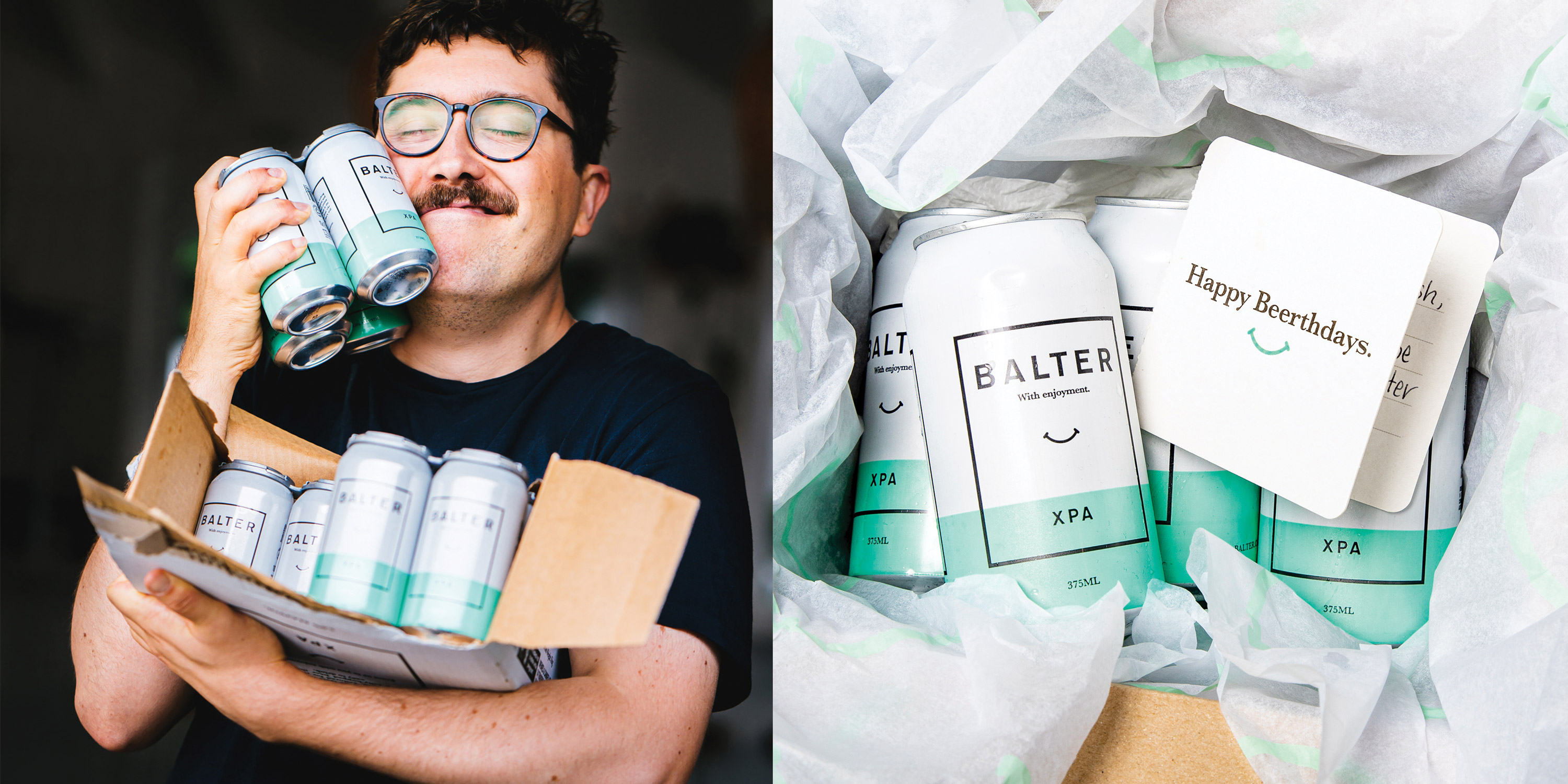 ---
SING IT
Serenade your mate(s) with the world's most famous song 'Happy Beerthdays'. The beauty of singing is that it can be done anywhere. Whether you're on the internet, in the backyard or at the pub this is about singing your way into the hearts of your friends and into a carton of delicious XPA.

Need inspiration? Here's something we prepared earlier.
WRITE IT
Coast your beers and toast your mates with the Beerthday Card.
Wherever you see these cards, it's your chance to tell em' how you feel. Once you're done with that you can put your beers on them… genius.
Beerthday Cards are available in over 40 pubs around Australia (lockdown pending) with some ripper deals on Balter XPA.
Sip, sip, hooray!
HERE ARE THE 100 LUCKY WINNERS...
1. Dermott Gardiner
2. Aaron Gilmore
3. Matt Flannery
4. Tony Mclachlan
5. Sophie Clayton
6. Aisha Cole
7. Alexandra Mertz
8. Josh Lowcock
9. Beer Economist
10. Jack Davis
11. Meredith Pinney
12. Carl White
13. Anthony Clark
14. Luke Greaves
15. Phil Hallinan
16. Peter Steele
17. Adrian Sinclair
18. Jackson Dale
19. Marshall Clarke
20. Shelly Casey
21. Brendan Reid
22. Bree - @wesurge
23. Alex Innes
24. Dan Hooper
25. Ellen Kirkpatrick
26. Christian Petersen
27. James Martin
28. Matthew Halpin
29. Rohan Kulkarni
30. Willis Daly
31. Darcy Gannon
32. Ryan Gilvarry
33. Josh Hunter
34. Tim Chittenden
35. Dean Callaghan
36. Nicholas Papaleo
37. Craig McGregor
38. Ethan Jones
39. Pat McTaggart
40. Joel Cursi
41. Brent Solomon
42. Eve Kok
43. Kay Forster
44. Brad Abel
45. Michelle Tran
46. Lauren Ward
47. Josh Simon
48. Deanne LaRoche
49. Shane Paul
50. Chad Border
51. Andrew Davis
52. Will Mayne Aaron Yates
53. Tasman Merrick
54. Ben McDonnell
55. Stuart Wood
56. Jeremy O'Connell
57. James Martin
58. Andrew Preece
59. Ben Kamhotlz
60. Ben McCaughey
61. Scott Shephaqrd
62. Kate Eagar
63. Samual Mcintosh
64. Joshua Smith
65. Simon Christian
67. Billy O'Donnell
68. Craig O'Brien
69. Tom Watson
70. Josh Storai
71. Alex Davenport
72. Martin O'Meara
73. Renae Stapley
74. Gerard Glesson
75. Luke can Wensveen
76. Murray Keeble
77. Luke Prokopavicius
78. Daniel Watts
79. Joel Ryan
80. Mitchell Green
81. Anya Humphrey
82. Darcy Westwood
83. Alana Mitchell
84. Jason Stephenson
85. James Bourke
86. Dylan Toune
87. Alisa Wells
88. Trent Burke
89. Jarrod Tyndall
90. Kye Maroney
91. Adrian Kennedy
92. Aaron Sliogreris
93. Daniel Schmidt
94. Ben Stephens
95. Matt Okeefe
96. Matthew Grange
97. Braydon Ritson
98. Elly Karefylakis
99. Trudie White
100. Jason McDonough