The best partnerships happen when each side brings something different to create a beautiful anomaly not possible otherwise. One example of that mad magic is a collaboration beer between brewers Balter and Mountain Culture called A Bucket Full of Nothing. Made for Balter's 5th anniversary, the Double Hazy IPA first came to beer lovers' lips at the Sydney GABS festival a while back, where Balter blasted through their only keg of it in 10 minutes. It was a super popular beer and eventually won the People's Choice Award. Now, the twin brewers have reunited for a release in limited-edition cans.
"We were like there's no way we can't put this in a can at some point," said Head Brewer of Balter, Scott Hargrave. "I think it was a really good mix for both of our breweries to land on that style. We could make something that had a bit of the character of both of our breweries in it, and some of DJ's and my philosophies in it as well."
"Scotty obviously put in a bad ass brewing kit and I put in a lot of the brains," laughs DJ McCready of Mountain Culture about the collaboration. "Nah, really I introduced a few of the things we do on the malt selection side, but also our house yeast strain which we sent up cold freight to be able to use in the beer."
Apart from a badass brew kit, Scotty also supplied some of the best hand-selected US hops he's chosen in years.
"With our latest season hops and their house yeast you've got a beer that you wouldn't necessarily see from either of us on our own" adds Scott. "That's got to be the point of a good collab, I reckon."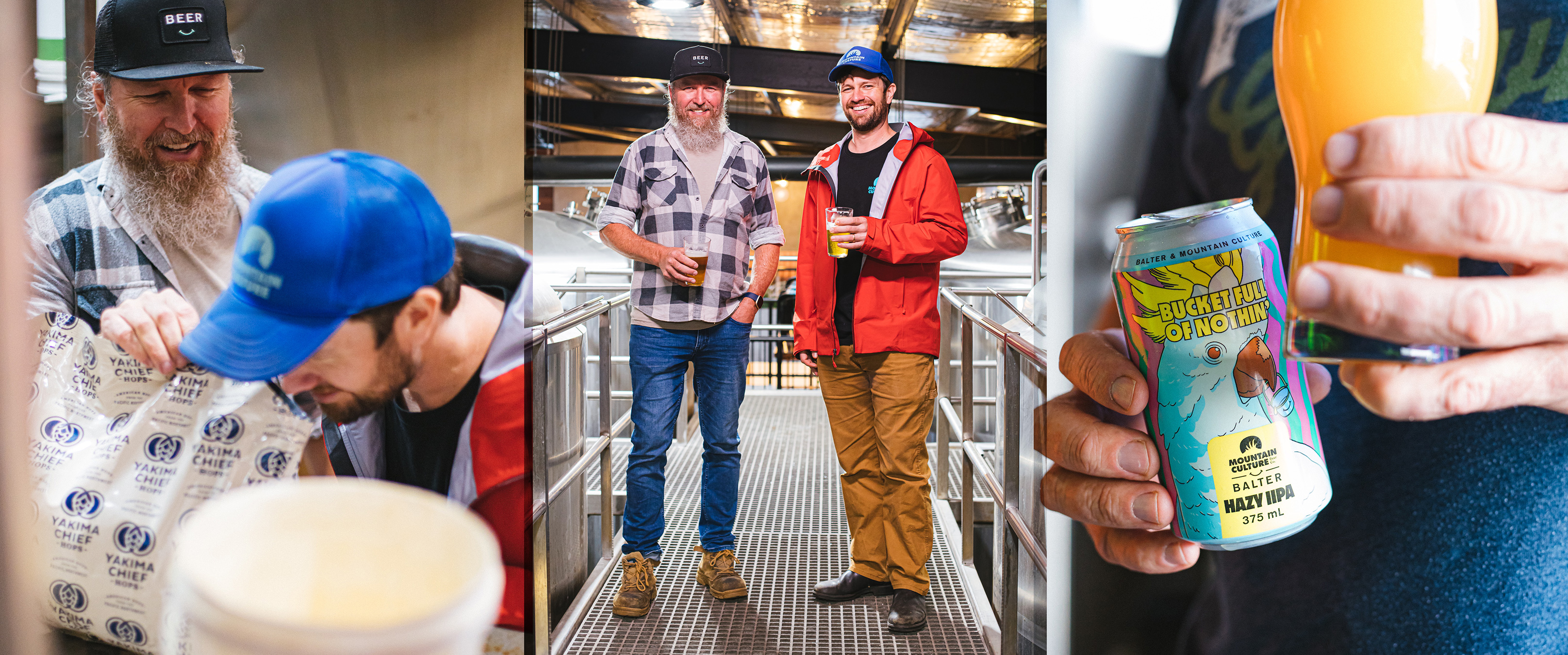 The beer itself is about to be released in a colourful can that marks the coming together of two colourful characters. Combined as one, the result goes a little something like this:
What do you get when you pour all the hops into the brew? A Bucket Full of Nothin' and a beer full of flavour. This double Hazy is a collab between Balter and Mountain Culture, bursting with hops to deliver flavours and aromas of pineapple, strawberry bubblegum, guava, musk and orange notes. Sounds insane but tastes incredible. Get some colour in your gullet before this limited-edition disappears once again.
A Bucket Full of Nothing will be available exclusively through Dan Murphy's nationwide from August 17th. Hit the beer locator to snap some up while it lasts: www.balter.com.au/beer-locator