Bungee jump face first into flavour with our newest limited release; a full-flavoured NZ HAZY. Strap in for one last trip across the Tasman with our final instalment of the NZ Mouth Holiday beer series.
Over the past 3 months we've released 3 different styles of beers, all using the same NZ hop variation, to take your tastebuds to the land of the long-white can.
If you've kept our other two releases, NZ PILS & NZ IPA, this is your chance to wrap your lips around NZ and give your mouth the ultimate holiday experience by trying all 3 together.
Our NZ HAZY is being stocked in fridges around the country as of today, so get refreshed as with a beer that goes a little something like this…
What the can says:
Bungee jump face first into flavour. This third adventure in our series of Kiwi hop beers is your final chance to let those tastebuds off the tether. NZ hops send waves of peach and passionfruit rushing over your palate followed by jasmine and lime, all pulled together with a soft cord of malt. It's energising and welcoming at once. Wrap your lips around New Zealand. Wrap your lips around NZ Hazy.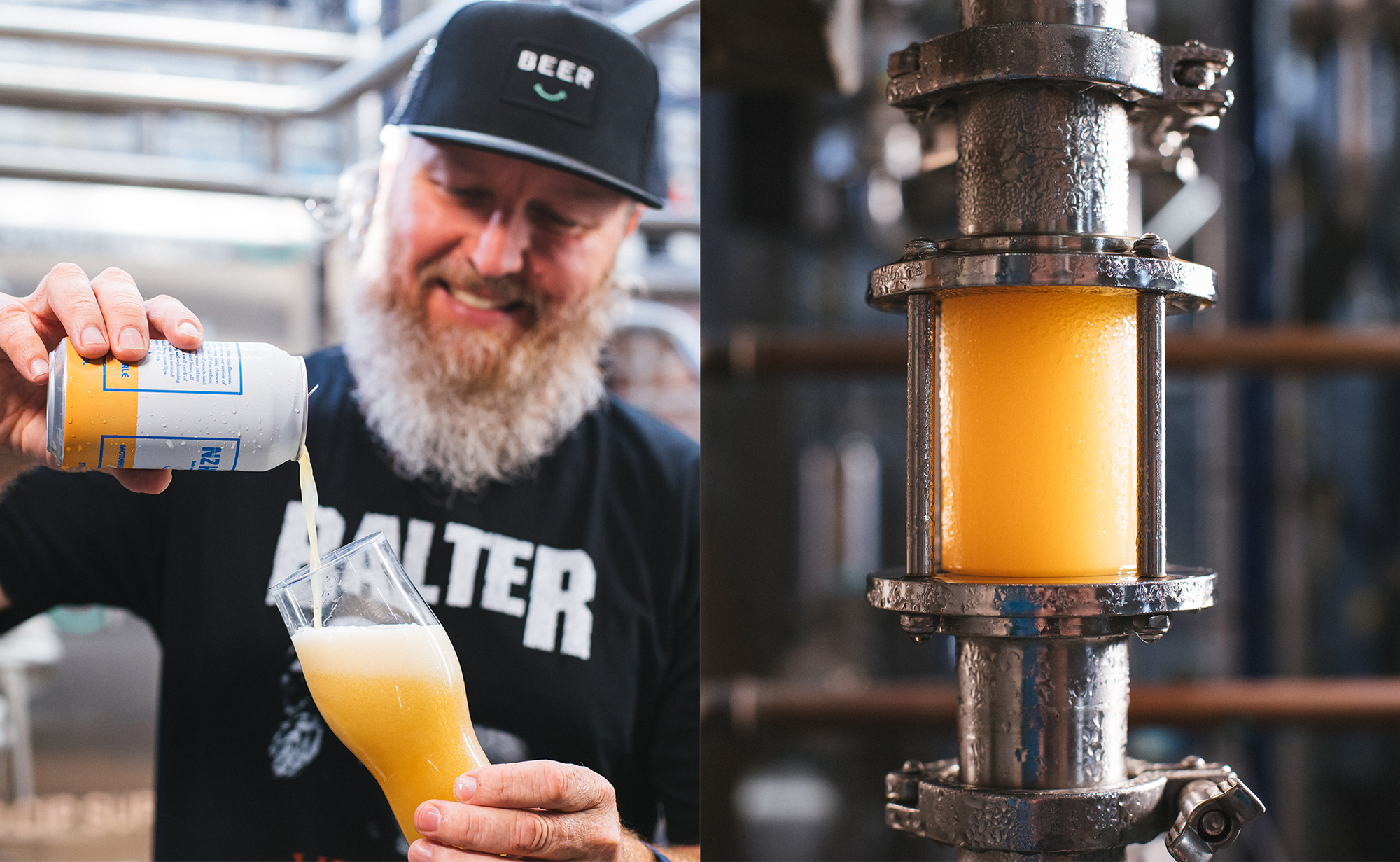 What the Brewer says:
"We wanted to go something soft and round to round out this beer journey," says Balter Head Brewer Scott Hargrave. "It's been great exploring what kinds of flavours the NZ hops can deliver, from refreshing and crisp beers, all the way to this quaff bomb. A nice send off of fuzzy peach and passionfruit that's the perfect way to cheers our mates across the pond."
To find your nearest beer agent (a fancy way of saying bottle shop), head to our beer locator, found in our stories or the link in bio. Happy holidaying!
ABV: 6.0% // IBU: 16